Wishing You a HAPPY New Year … And Me Too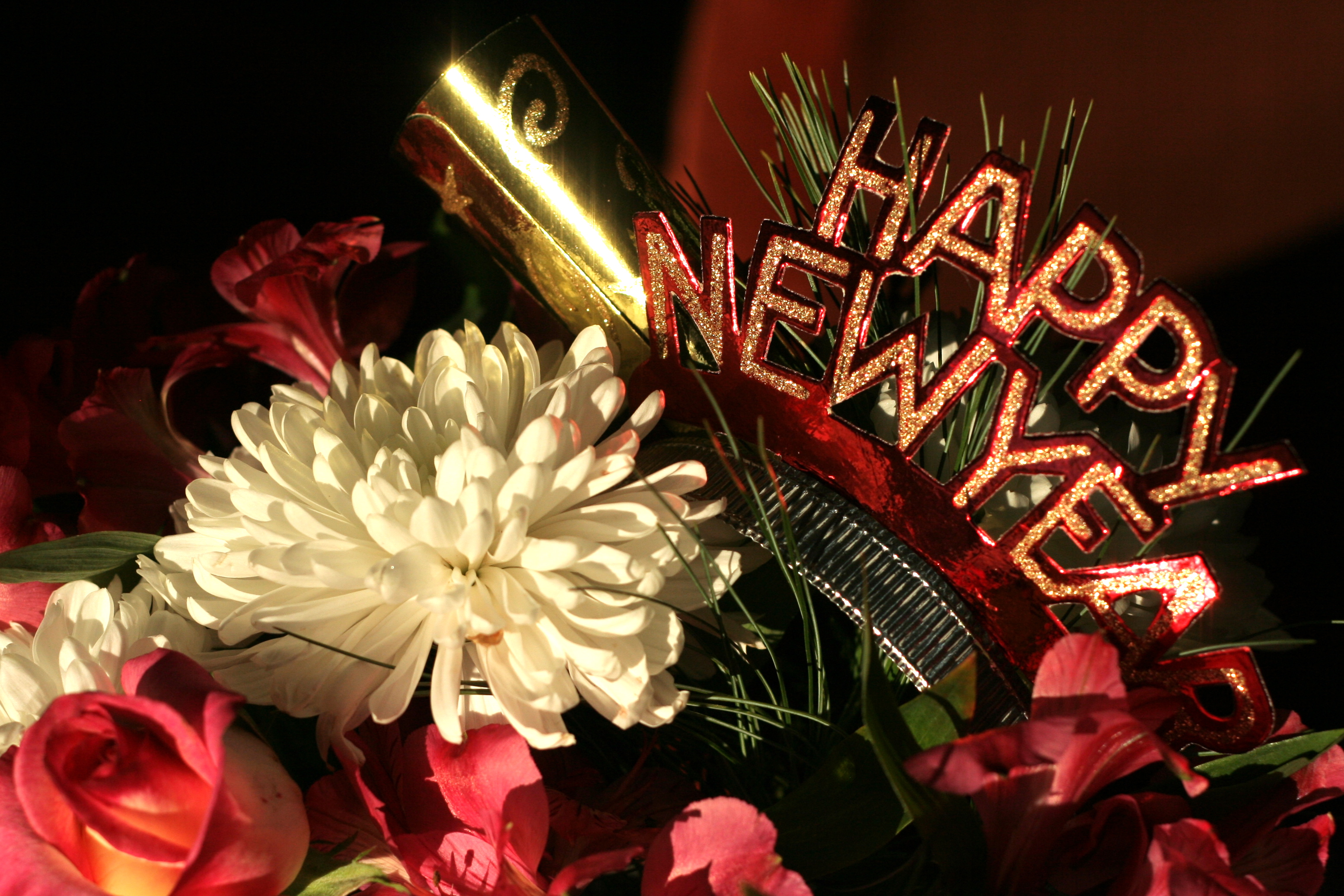 I know I'm four days late, but I'm saying it anyway. "Happy New Year." And I mean it. HAPPY New Year.
Not happy like "I'm-happy-because-I'm-getting-everything-I-want" happy."
But "happy-because-I'm-at-peace" happy.
This is what I wish for you.
I was thinking that happiness is really a state of being at peace, a state of contentment. When we "lose our peace" we can't be happy. But "keeping our peace" equals true happiness and can be had anywhere, in any situation.
It happens in the heart.
Over the holidays I began reading a book which got me thinking along these lines. It's a book called Our Thoughts Determine Our Lives and is written by an unlikely character, a man who goes by the name of Elder Thaddeus. He's a scraggly, old, long gray-bearded Orthodox monk who lived in Serbia.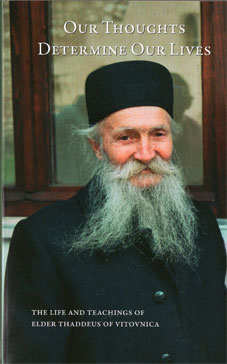 He was a very sickly child, lead an extremely difficult life, and eventually became a monk.
All the pain and difficulty he experienced over his lifetime would have made most people bitter, angry, resentful, depressed and eventually despondent.
But Elder Thaddeus, as the years piled up, became more loving, more infused with wisdom and more peaceful. People would travel for very far distances just to seek his counsel. He was a man who was united with God both in body and in spirit.
Reading about people who have endured great hardships in life and who have emerged as shining reflections of Christ are great encouragements to me.
They remind me that I have nothing to complain about.
They remind me to live in the present moment and see where God is at work and what He's asking of me.
They remind me to be thankful.
They remind me to be empathetic to others—for I have no idea what battles people face.
I love this quote:
Be kind. For everyone you meet is fighting a great battle.
~ by Plato, Philo of Alexandria, or most likely Ian MacLaren.
(It doesn't really matter. I thoroughly agree with the message!)
This coming year, I am going to make a concerted effort to learn more about those who have endured hard things and who have been able to "keep their peace." I'm going to pay attention to the times when I "lose my peace." I want to figure out why I lost it and what I can do differently the next time I'm faced with the same type of situation.
I want to remember that being able to experience peace in the first place is a gift of God. It's only possible because I'm created in His image and He dwells within me. He's the Prince of peace, after all. I want to listen to and learn from the best and obey what He's telling me to do. THAT is the hard part. But I've got a whole year to practice … and maybe a few more.
So, with all my heart, I wish you … and me a
VERY HAPPY NEW YEAR!
…put on tender mercies, kindness, humility, meekness, longsuffering;  bearing with one another, and forgiving one another, if anyone has a complaint against another; even as Christ forgave you, so you also must do. But above all these things put on love, which is the bond of perfection. And let the peace of God rule in your hearts, to which also you were called in one body; and be thankful …  Colossians 3:12-16 (NKJV)
QUESTION: Can you recommend a book or film about a real-life person who learned how to be truly happy, truly at peace, regardless of what they were facing in the moment?