Why I'm Hiking a 10K on Lookout Mountain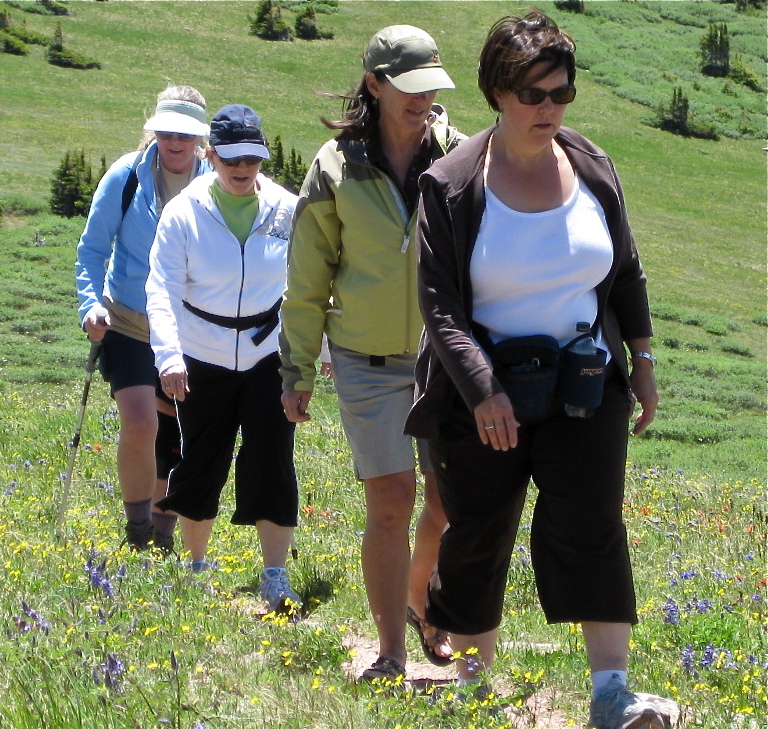 On December the 18th, 2010, I am going to be hiking a 10K (6.2 miles) on Lookout Mountain in Chattanooga, Tennessee.
The last time I went hiking was in the summer of 2009 in Colorado. That's me in this photo. I have to say, it was a pretty easy hike. And it's a good thing, because it had been a long time since I had been hiking.
This one will be much more grueling and it will be in December. YIKES! But I'm up for it and so is Michael (my husband) as well as my daughter, Megan. Her husband, Joel, was going to join us but … conveniently … broke his foot. 🙂
(Anyone else want to come along? Click here to register.)
Why did I sign up for this 10K in the mountains? Because I want to help bring my newest grandbaby home … from Uganda.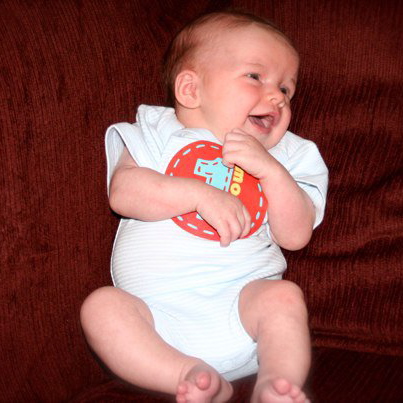 I'm going to be a Grandma again!! And I'm thrilled. If you are a grandparent, or if you have one, then you know how excited I am. And … I'm still relishing in the arrival of our 5th grandchild, Benjamin Caleb Spradlin (son of our daughter Mindy and her husband, Nathan Spradlin), who was just born on October the 1st. Here's his smiling one-month-old picture!
Our daughter Megan, and her husband Joel, are in the process of adding to their family as well, only this time by adopting a precious baby from Uganda.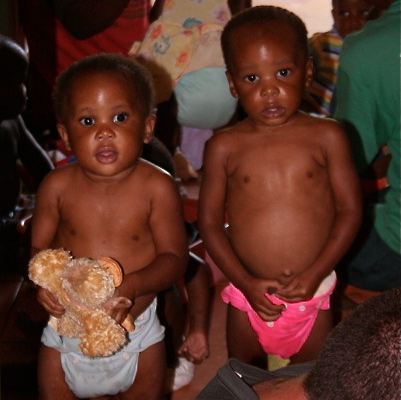 God has called each of us to care for the orphans. For some, like Megan and Joel, that means adopting. For others, like you and me, that means enabling another family to adopt. Together, we are answering God's call to place the fatherless in families.
Until Megan and Joel began this process, I didn't realize how expensive it is to adopt. In order to bring their baby home they need to raise a total of $25,000. They have about $20,000 left to go.
We're so proud of Megan and Joel and we want to help them in any way we can. So …  Mike and I have decided to hike a 10K, in Chattanooga, TN,  to help them raise the remaining funds for their adoption. (They are hoping to adopt this spring. They are awaiting their referral now.) There were no half-marathons that we could run before then so we found this 10K hike. Oh, my! We're going to need to do some serious training right away! But we're going for it!!
Will you sponsor me in the 10K hike to make sure there is one less orphan in the world, one less child who will not know the love of a forever family? I'd like to personally raise $2500. Please click here to contribute.
All donations will be received on the Miller's behalf through LifeSong for Orphans, Inc., a 501(c)3 ministry. This enables you to make a 100% tax-deductible donation. Please keep this in mind as you consider year-end contributions to reduce your tax liability.
For me to meet my $2500 goal, it will take only 100 people at $25/each. Will you be one? Click here.
For more information about the Miller's adoption journey, expenses and timeline, please visit: http://www.meghmiller.com/help-bring-our-baby-home/

Many thanks for your support — and don't forget to forward this to anyone who you think might want to donate too!