Welcome to Treasure Hunt 3.0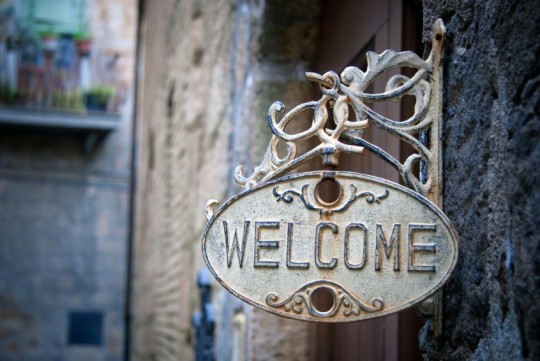 Today I'm launching my new site, GailBHyatt.com "because life is a constant treasure hunt." It's still a work in progress. I'll be doing a lot of tweaking in the months ahead,  but I'm excited be off and running. I hope you like it. Glad you're here.
I've been trying my hand at blogging for several years now. I started on BlogSpot.com and then moved to WordPress.com. After five years, and deciding that I want to take blogging more seriously, I made the decision to move my blog to a self-hosted site. I wanted my own domain name, more control and flexibility over my design, and also more security.
Michael and I have been on vacation for the past two weeks, and while we were away, he helped me to get set up on a BlueHost.com, self-hosting server, install WordPress, and pick a new theme.
It was so easy.
I am very intimidated by computer technology, so it's awesome to have a husband who can sit down with me, take something which seems so complicated, and make it simple for me to do.
I told him that there must be others who would like to set up a blog, too, but would feel intimidated by the process. Too bad they couldn't have him sitting at their kitchen table teaching them. Or could they?
With that, he decided to record a screencast explaining how easy it is. So, if you're one of those people, like me, you don't have to be scared off at the thought of setting up your own, self-hosted blog.
Here's the link to the video he put together: EZ WordPress Setup. I wish I had made this move years ago.
Now back to the work of writing and finding my voice. See you in the weeks to come.
Again, thanks for stopping by. "Ya'll come back now, y'hear?"