Wait To Worry: Procrastination at Its Best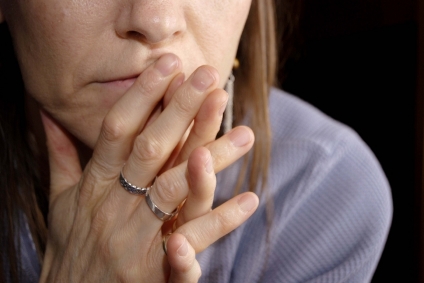 Don't ask me how I got this way, but I just don't struggle with worry. I know it's a gift and I am eternally grateful for it. I don't struggle with fear. My mind doesn't immediately run to the "worst case scenario."
Maybe it's because my folks weren't big worriers. I grew up in a family with a lot of love and a lot of security. (What a gift to give to your kids!) My folks had a great trust-relationship with God and they with each other. I just didn't learn to worry.
Whenever there was real cause to worry, the worst-case rarely came to pass. In fact, I'm not sure it ever really did. Not the WORST case.
Sadly, there are people in my life for whom worry is their besetting sin—is it a sin? You may struggle with this.
I wish I could take it away for you. Worry is so destructive. It creates all kinds of problems. It wreaks havoc on our health causing headaches, skin rashes, back pain, digestive disorders, insomnia, dental problems, high blood pressure, just to name a few. It also effects relationships, makes people fearful, anxious, and irritable. It effects one's ability to trust.
As a mom, when my girls go to a place of worry, I do the only thing I know to do. Since I can't take it from them, I encourage them to "wait to worry." Just postpone it. This is procrastination at its best.
"Wait to worry" has become one of my own mother's modus operandi. The implied message is, "You may have very good reason to worry. The worst-case may indeed come to pass. But … not today. Just wait to worry. There's plenty of time for that. But not right now. Just wait to worry."
"But Mom, what if I don't get that job?"
—Wait to worry.
"Mom, what if we can't pay our electric bill?"
—Wait to worry.
"What if her fever doesn't go away?"
—Wait to worry.
"What if this medicine doesn't work?"
"What if he doesn't ever call me again?"
"What if she won't listen to me?"
"What if …"
"What if …"
Wait to worry.
Worry tomorrow, but not today.
Question: Have you ever been glad you waited to worry?