Thumbnail Photos For Your Posts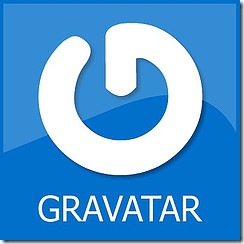 I am a Kindergartner when it comes to computer technology. Over the last few days I have learned a lot and may even be ready for the First Grade. Yipee! One of the areas I have learned about—which for you Second Graders is SO last year—is how to get a thumbnail photo to appear when you leave a comment on someone's blog post.
I love to see who is leaving the comments after other people's posts. Now that I have a blog of my own, I especially want to see who is talking to me. And I love when there is a face to go with the name. Sadly, many of the comments that have been left on my site have no face. (When someone doesn't have a customized photo, or "avatar," WordPress calls them Mystery Men.) So, for all you "Mystery Men" out there I'm going to show you how I got my avatar two days ago so you can get one, too.
By the way, you will need two thing before you begin. You will need an email address and a photo. So go to your photos and pick out one you'd like to use and remember where it is. You will need to "choose" it during the process.
Here is what I have learned from Gravatar, the company who makes them:
 
What is a gravatar?
A gravatar, or globally recognized avatar, is quite simply an avatar image that follows you from blog to blog appearing beside your name when you comment on gravatar enabled sites. Avatars help identify your posts on web forums, so why not on blogs?
How do I get a gravatar?
Signing up for a gravatar.com account is FREE, and all that's required is your email address. Once you've signed up you can upload your avatar image and soon after you'll start seeing it on gravatar enabled blogs!
So there you have it. It's easy. Gravatar walks you through the process step by step. Give it a try. If you can't do it, no problem, I'll  enjoy having a little mystery in my life.