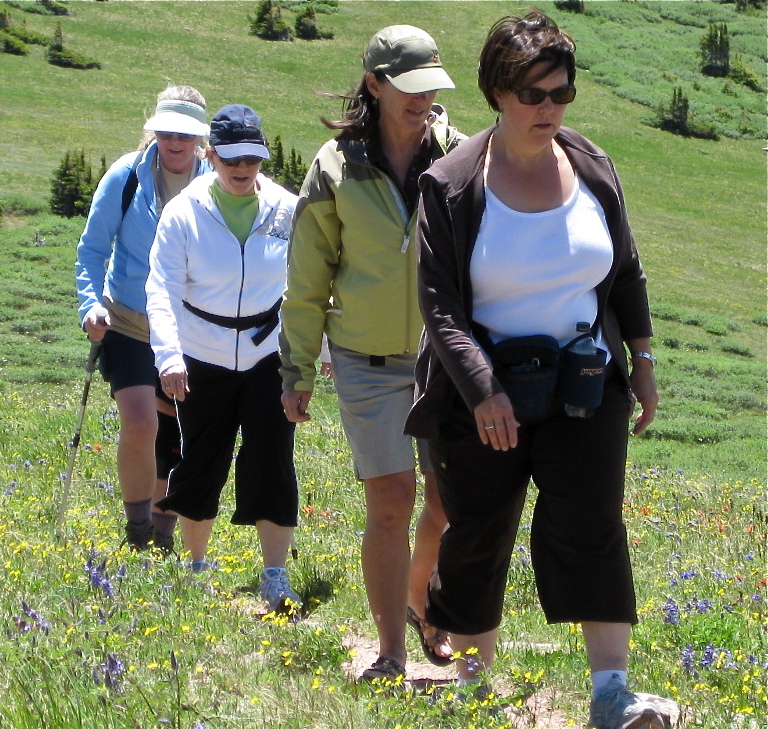 On December the 18th, 2010, I am going to be hiking a 10K (6.2 miles) on Lookout Mountain in Chattanooga, Tennessee.
The last time I went hiking was in the summer of 2009 in Colorado. That's me in this photo. I have to say, it was a pretty easy hike. And it's a good thing, because it had been a long time since I had been hiking.
This one will be much more grueling and it will be in December. YIKES! But I'm up for it and so is Michael (my husband) as well as my daughter, Megan. Her husband, Joel, was going to join us but … conveniently … broke his foot.

(Anyone else want to come along? Click here to register.)
Why did I sign up for this 10K in the mountains? Because I want to help bring my newest grandbaby home … from Uganda. Read more…