Circus Weekend Part 1: Pre-Circus
Well, Michael and I have joined the circus. Well, almost. For the past two weekends, we've been at the circus. The Ringling Brothers Barnum and Bailey Circus to be exact. Here's the story:
And yes, that's me.
Ever since I bought a copy of Toby Tyler and showed it to the grandkids, I knew I wanted to take them to a Circus.


Each year when the Circus came to town, I toyed with buying the tickets. But I waited. I waited until they got to THE perfect age.
I wanted them to be old enough to appreciate the talent and skill demonstrated by the performers. And I wanted their experience of the Circus to be one that they would never forget and hold forever dear in their treasure box of memories. This was the year.
Our four oldest grandchildren are now ages 5-9. Perfect! Here they are: Fionn 9, Libby 5, Felicity 7, and Ellie 7.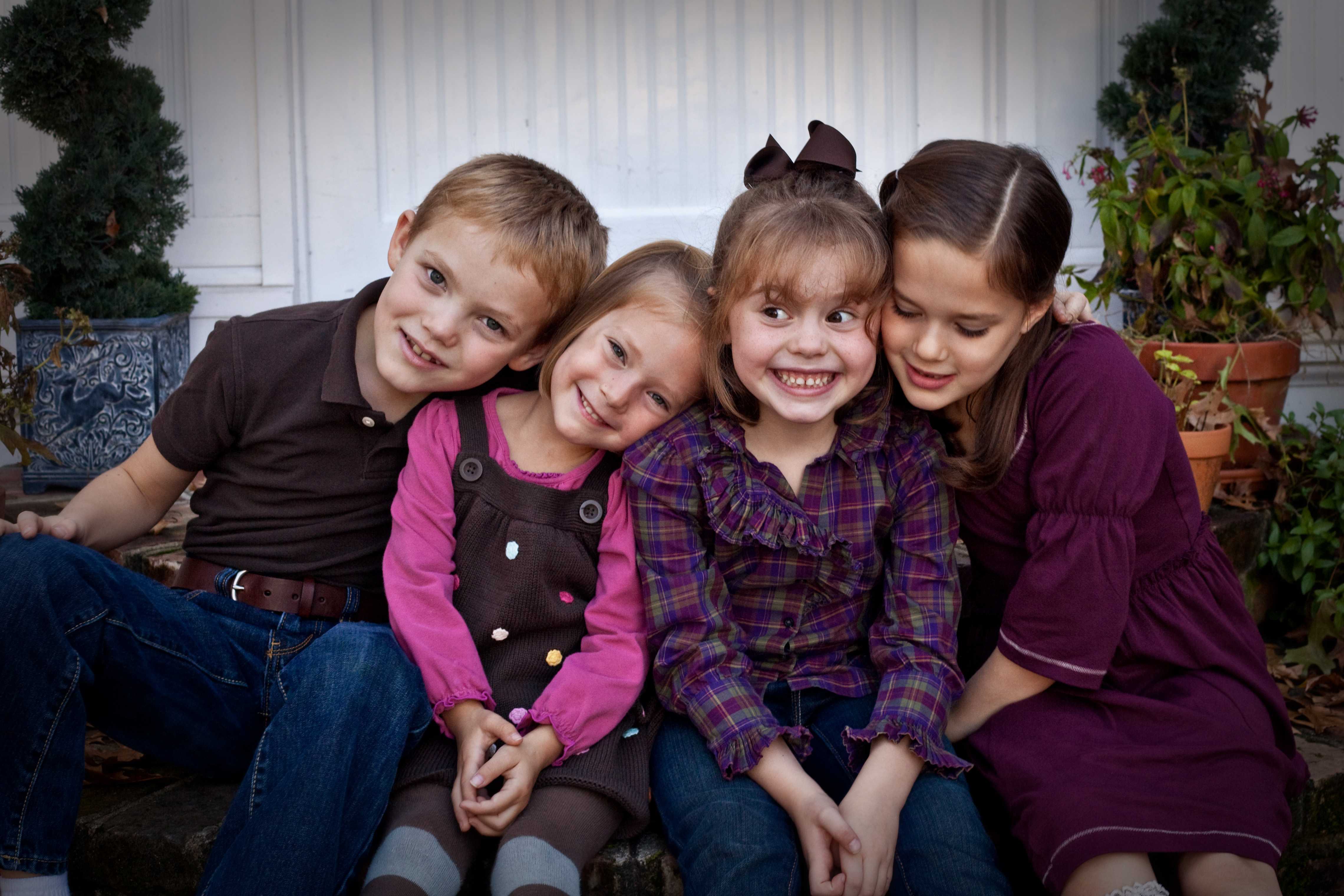 It helps that they're so cute because you'd better not
take your eyes off of them for a second.
So I began planning. After some discussion, Mike and I decided that it would be best to go to two separate circuses and take two children at a time.
We really wanted to give them special, undivided attention. Plus, let's be honest, WE wanted special, undivided attention from THEM—no competition!
Scheduling issues also came into play so we settled on Nashville and Birmingham on the last two Satrudays of January.
(Ringling Brothers and Barnum and Bailey have several different shows that play simultaneously around the country.)
Once we settled on the "when" we had to work out the "how." We decided that we would give the kids the gift of the Circus for their Christmas presents.
I found a circus-related toy for each of them, and hid a handmade card inside each of the toys. On the outside of the card it said, "Guess What?"
When the card  was opened it said, in big red letters, "WE'RE GOING TO THE CIRCUS!"
And inside there was a big, yellow ticket which read, "ADMIT ONE!"
Christmas morning. The kids were thrilled!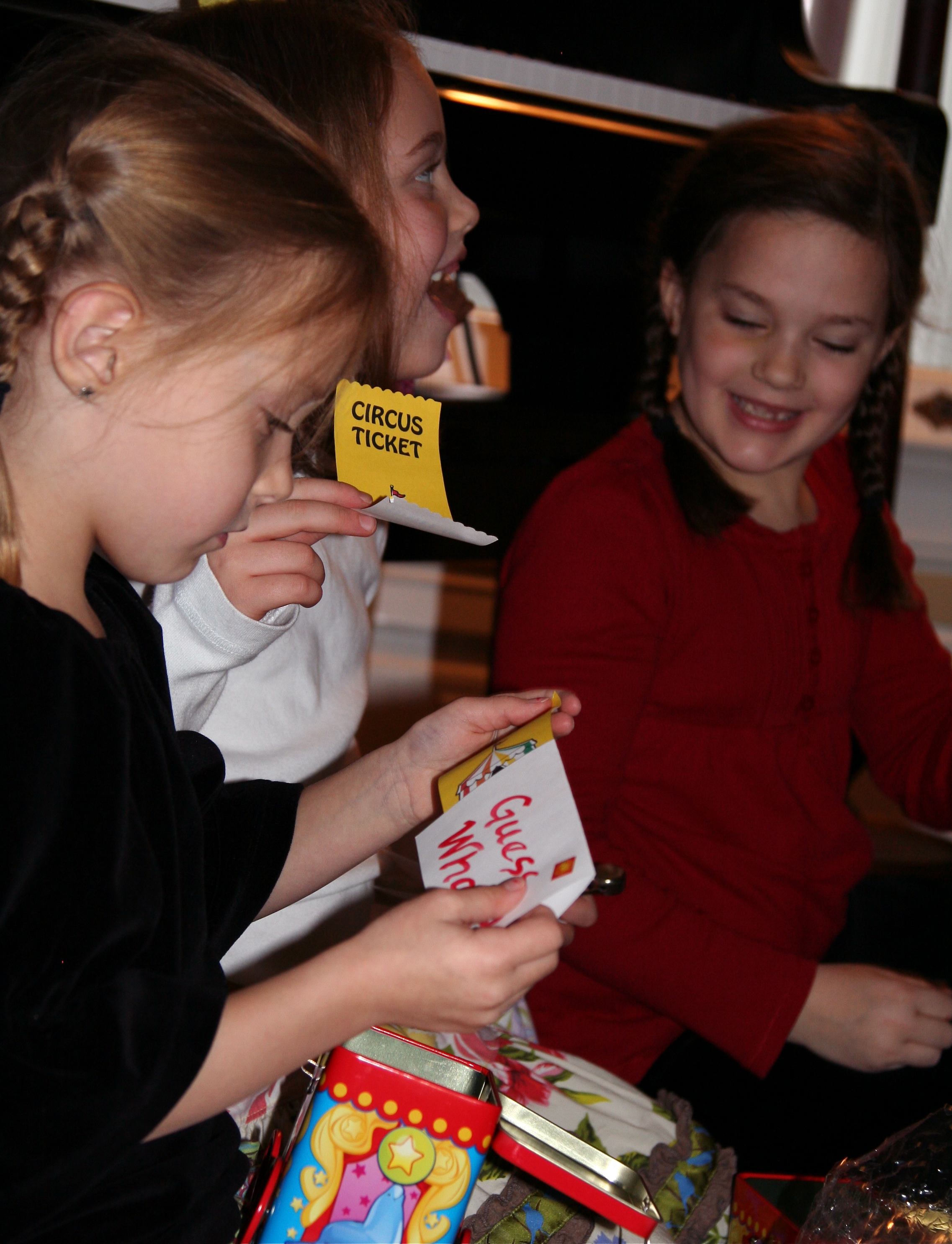 This moment alone was worth the whole idea!
Fast forward …
Now, let's fast forward to January and the start of the Circus Weekends. For the purpose of this post, I'm going to combine the weekends into one. The second weekend was pretty much a repeat performance of the first.
Like I said above, I wanted the kid's Circus Weekend to be memorable. So I began planning. Here are some of the things I decided to do:
1. We would have the kids come over Friday night to spend the night. But this would be no ordinary spend-the-night.
2. I would greet them at the door, on Friday—Circus theme playing over the speakers. (Listen here.)—in a full clown costume complete w/ giant shoes, balloons and a classic classic clown horn, all the while jumping up and down and chanting: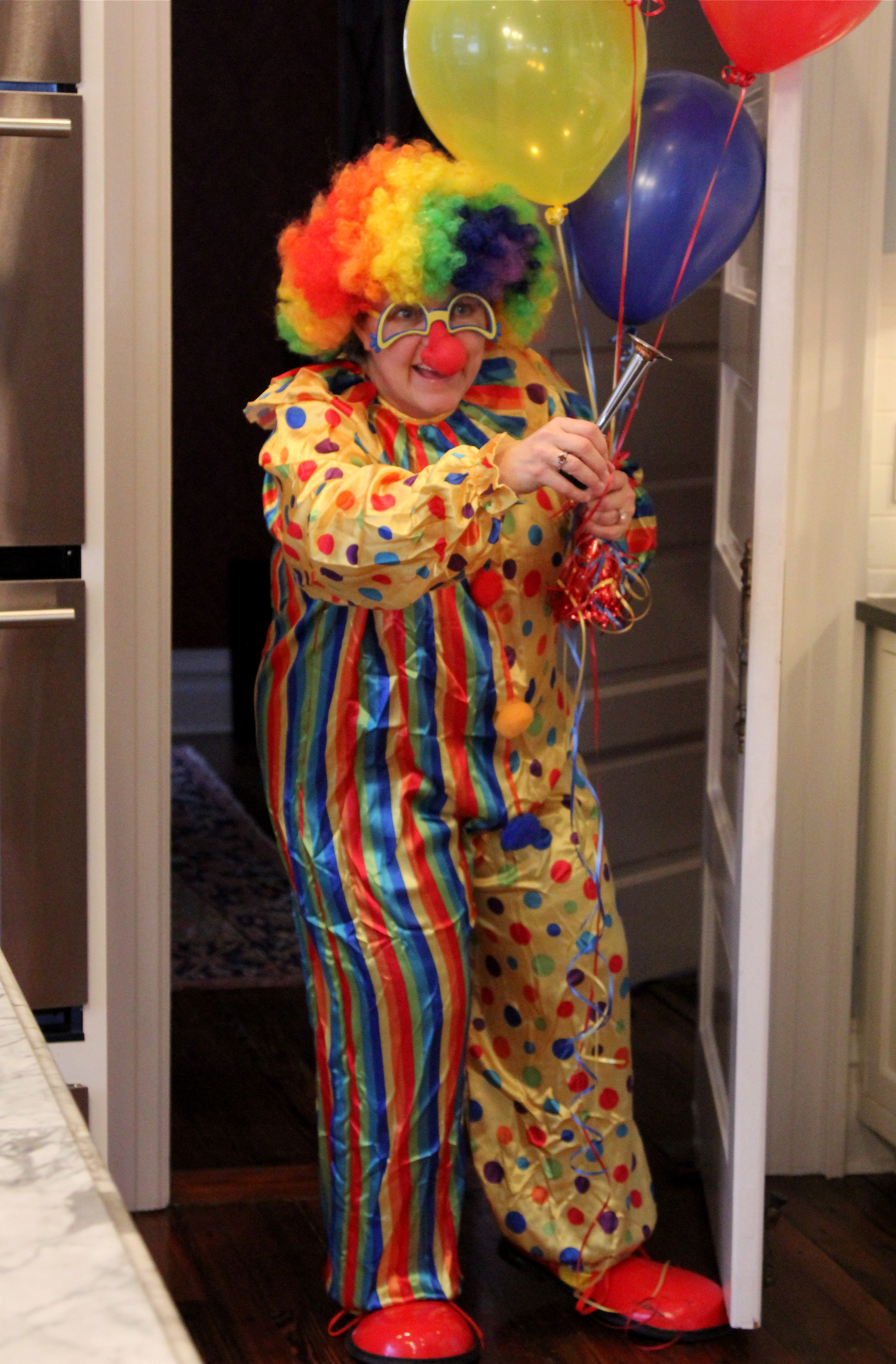 "We're going to the Circus! We're going to the Circus!"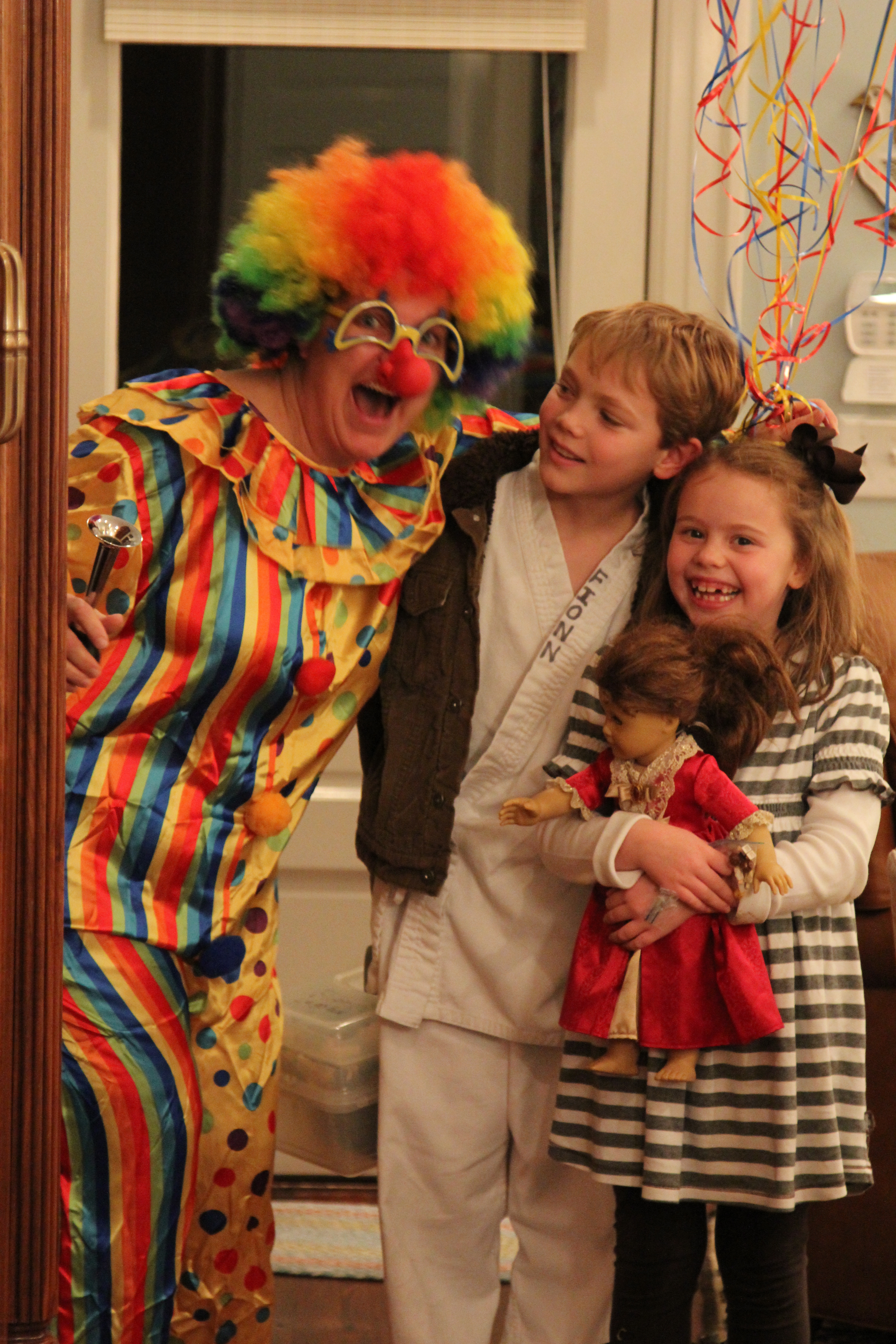 They had NO idea what to say!! Never in all my born days …. Grandmommy?????
(By the way, part of determining the "perfect age" is knowing that they won't completely roll their eyes and walk off because they're "too cool." Fionn, age 9, was on the borderline.)
3. We would read Circus books before bed.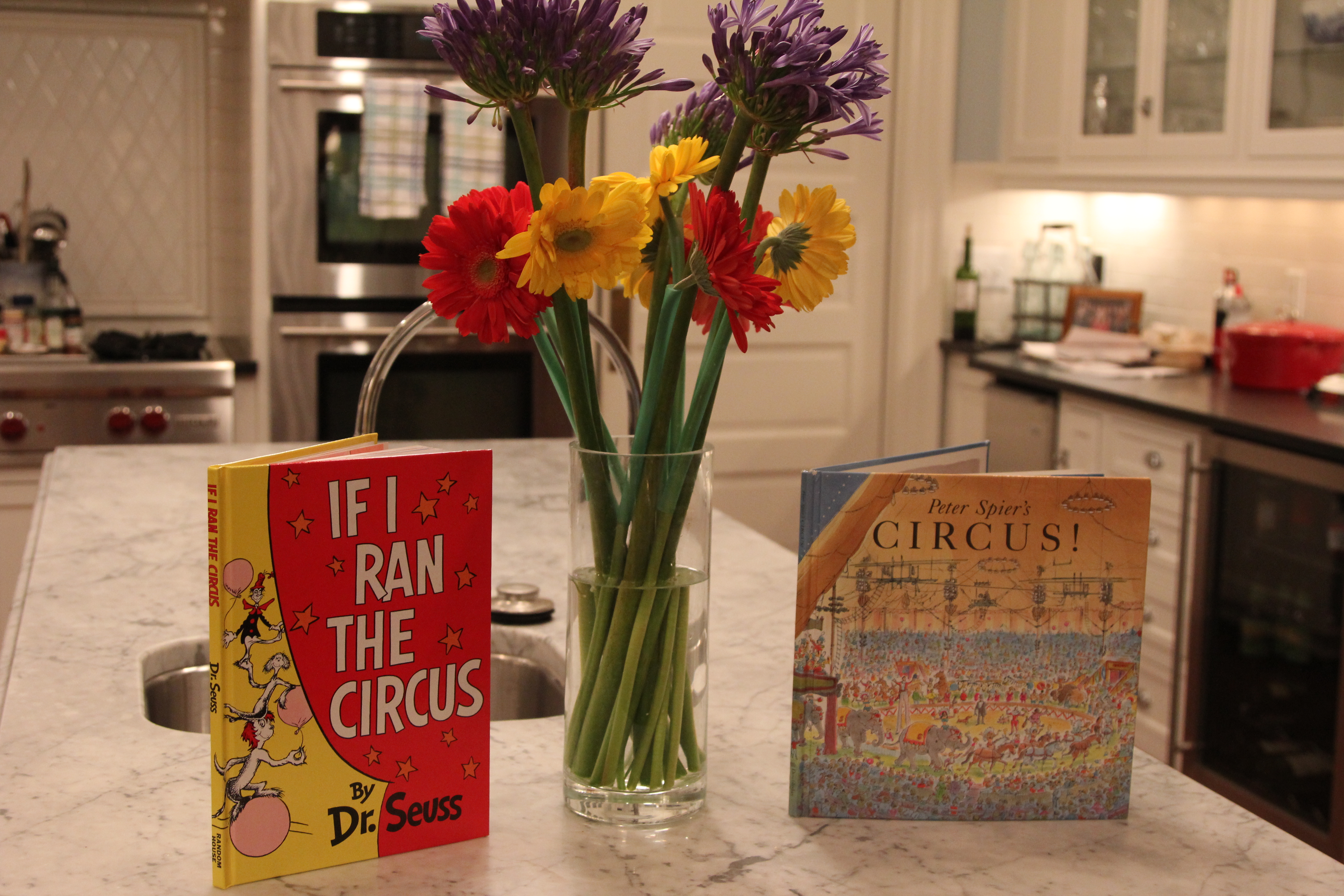 Our very favorite is If I Ran the Circus, by Dr. Seuss. We've about got it memorized.
4. We would wake up Saturday morning and make famous Circus Waffles for breakfast!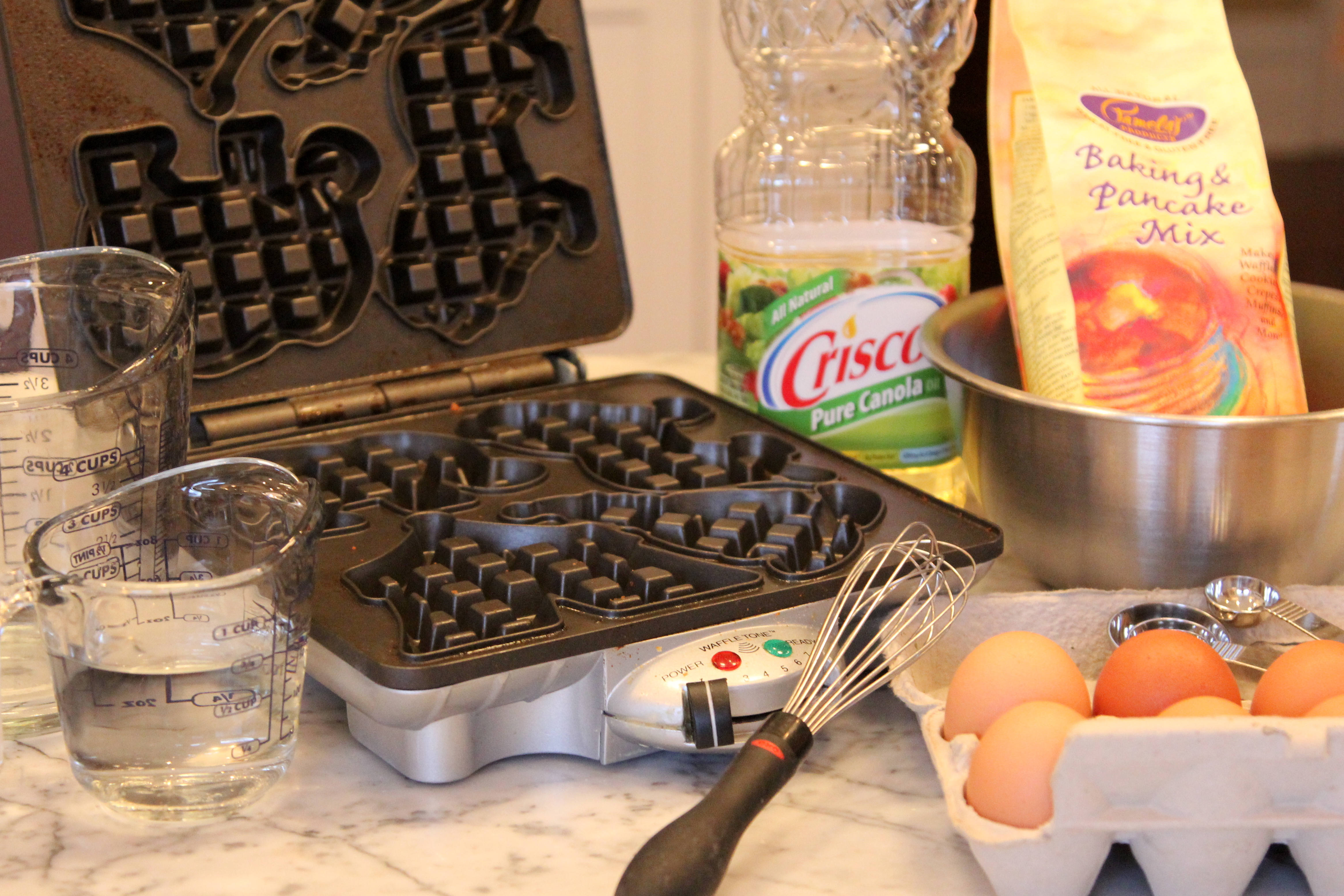 I bought this waffle maker, years ago, from Williams Sonoma.
It's made me a legend!! Find one.
5. And they would have to be the chefs.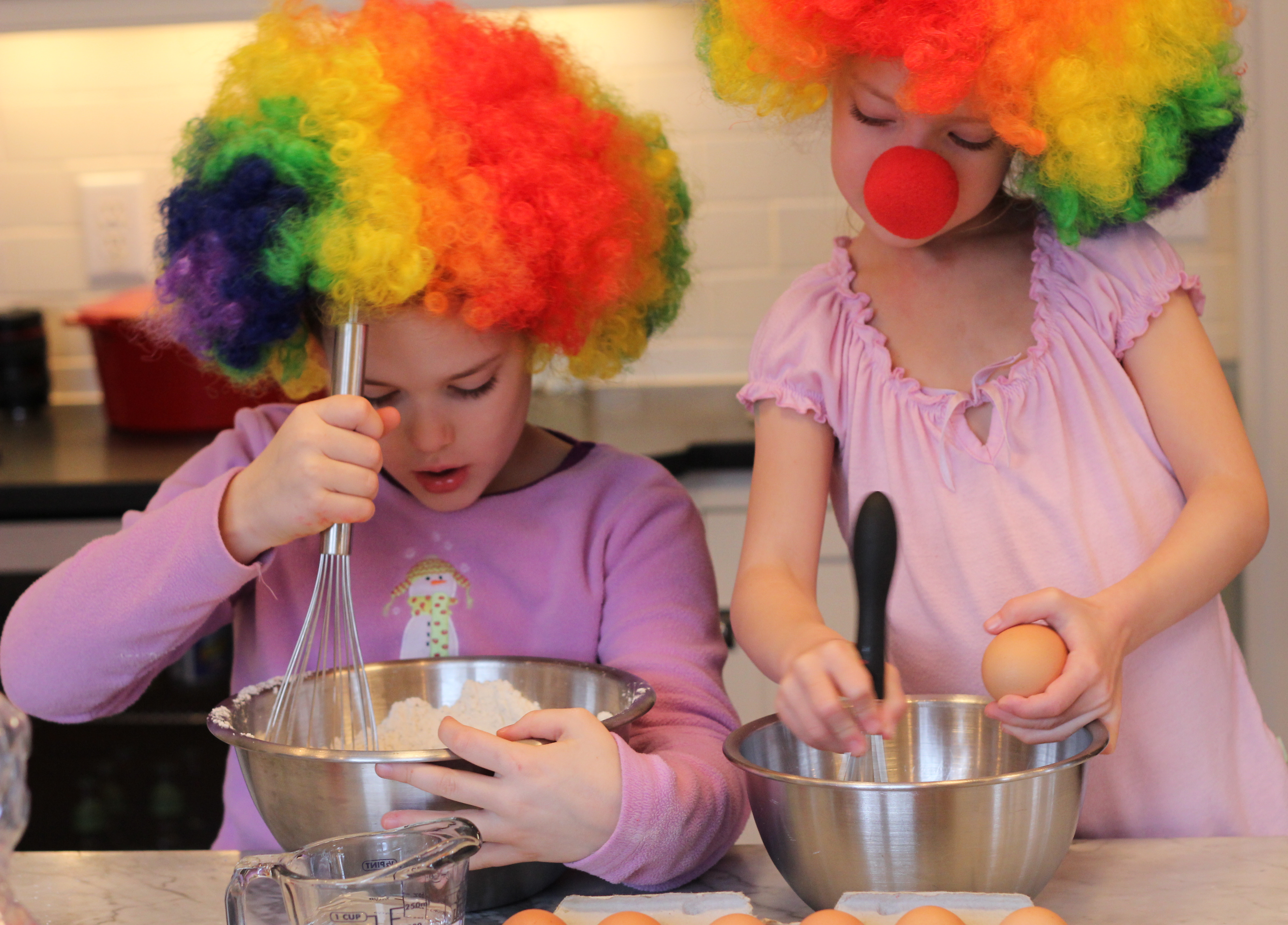 Clown Iron Chefs!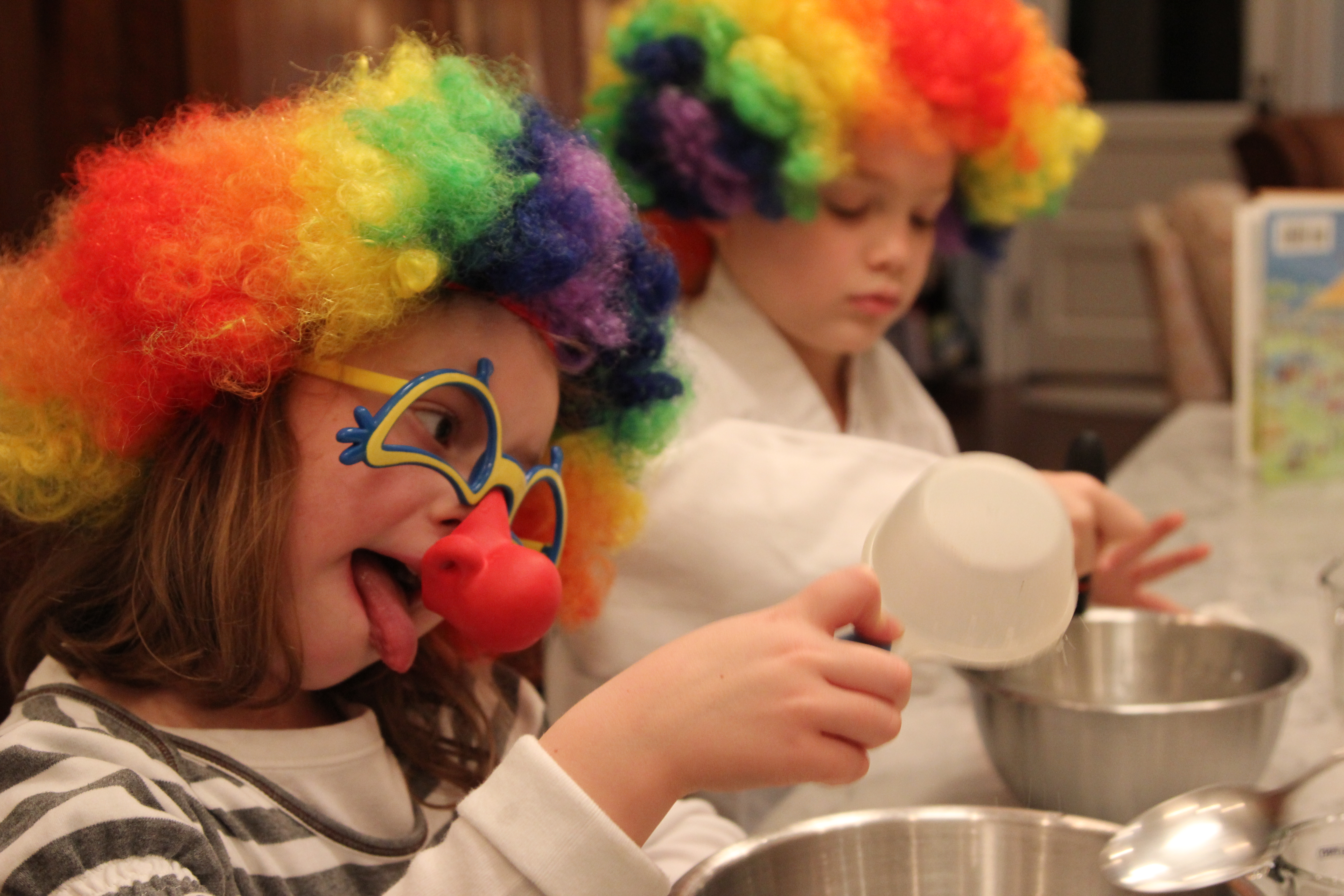 A lot of concentration is needed. Priceless.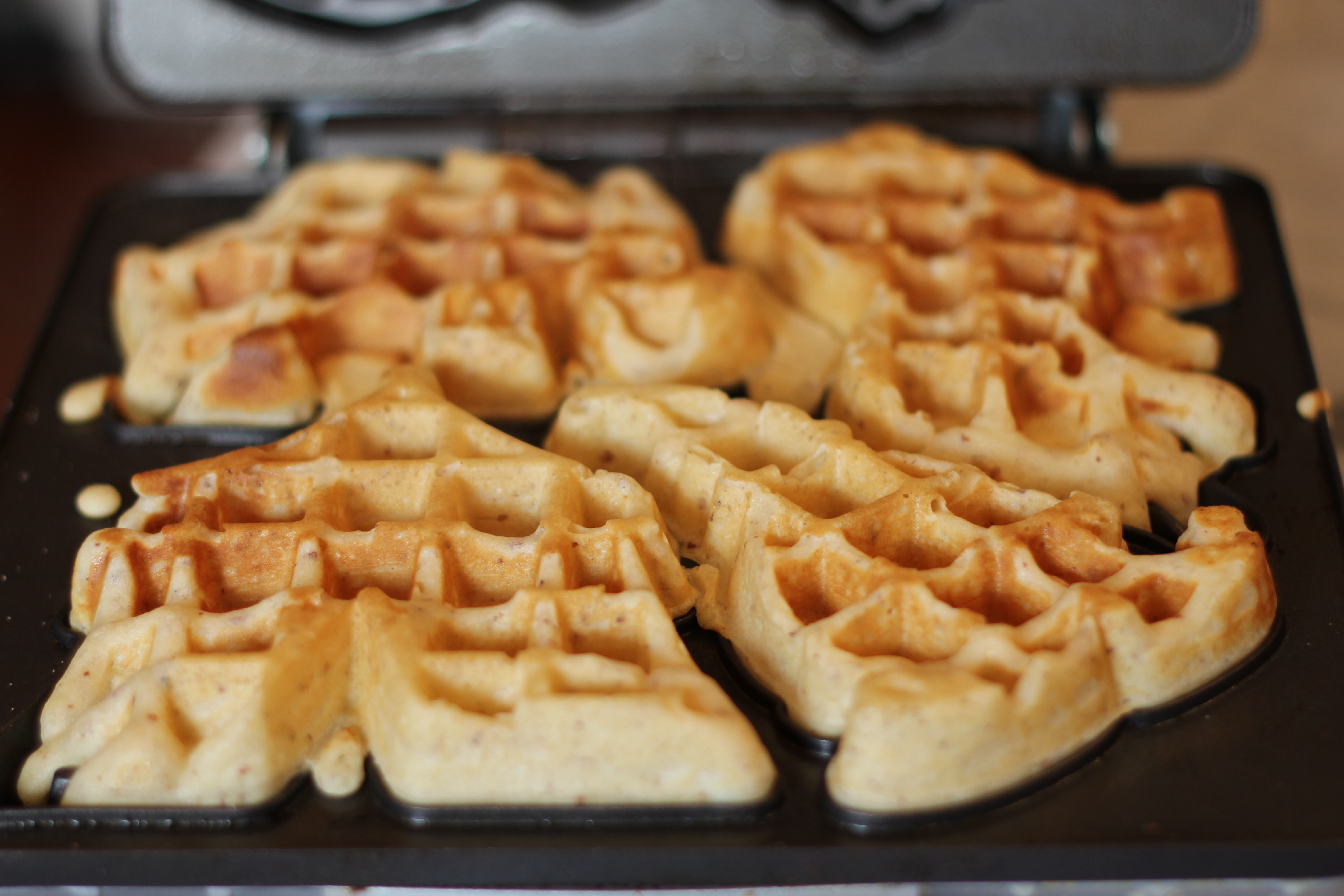 Taa Daa!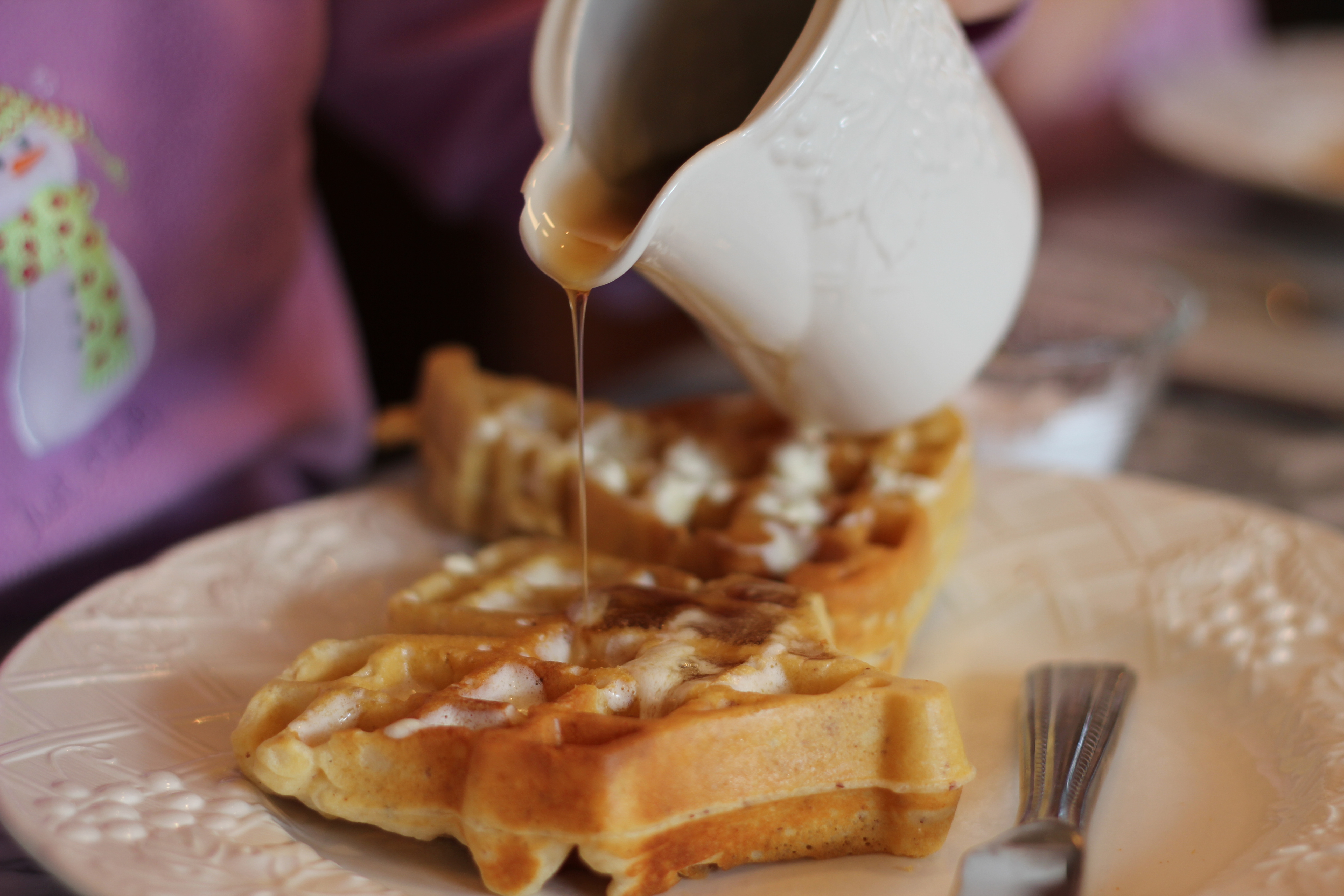 One final step and we're ready!!
6. And we'd eat …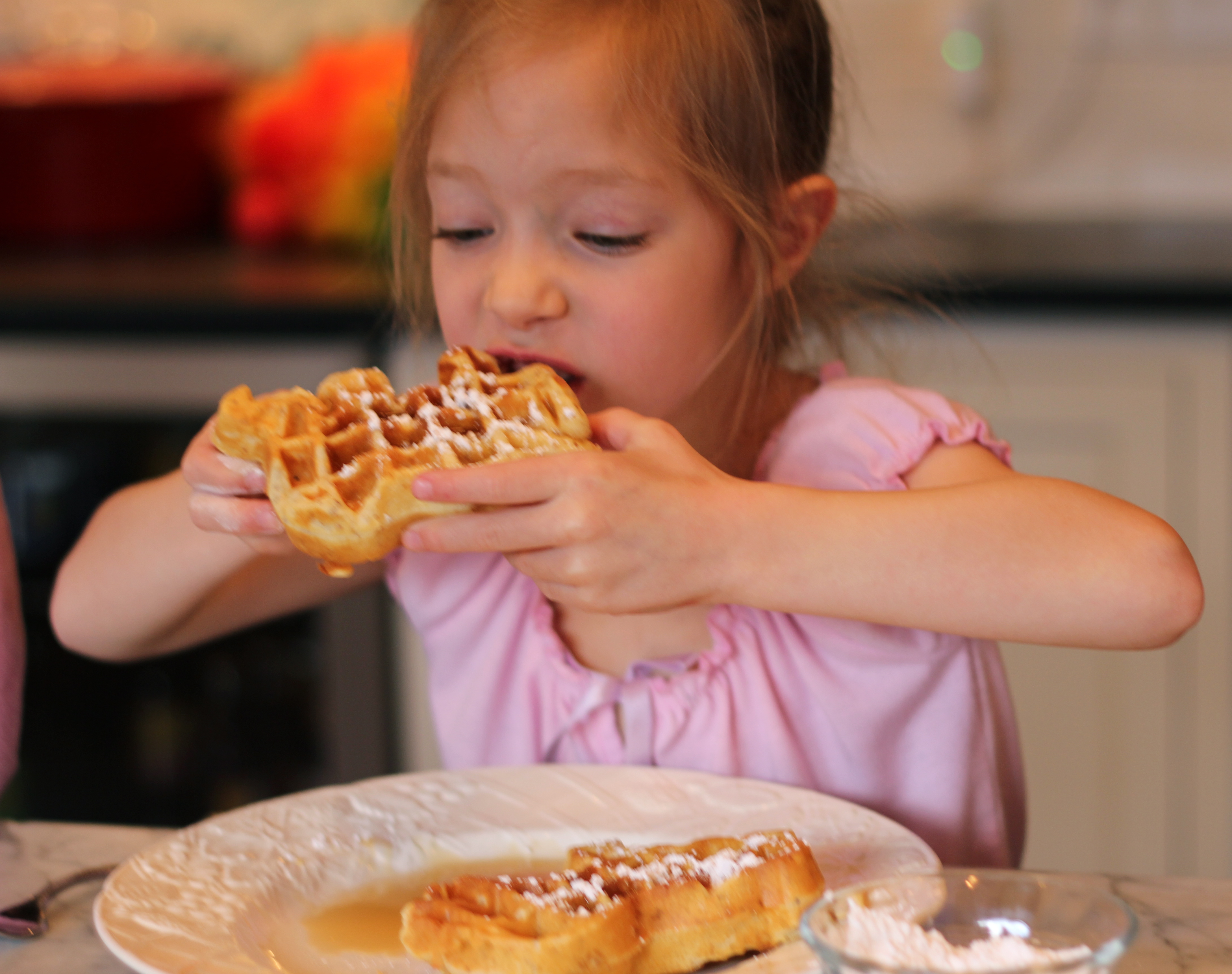 … every …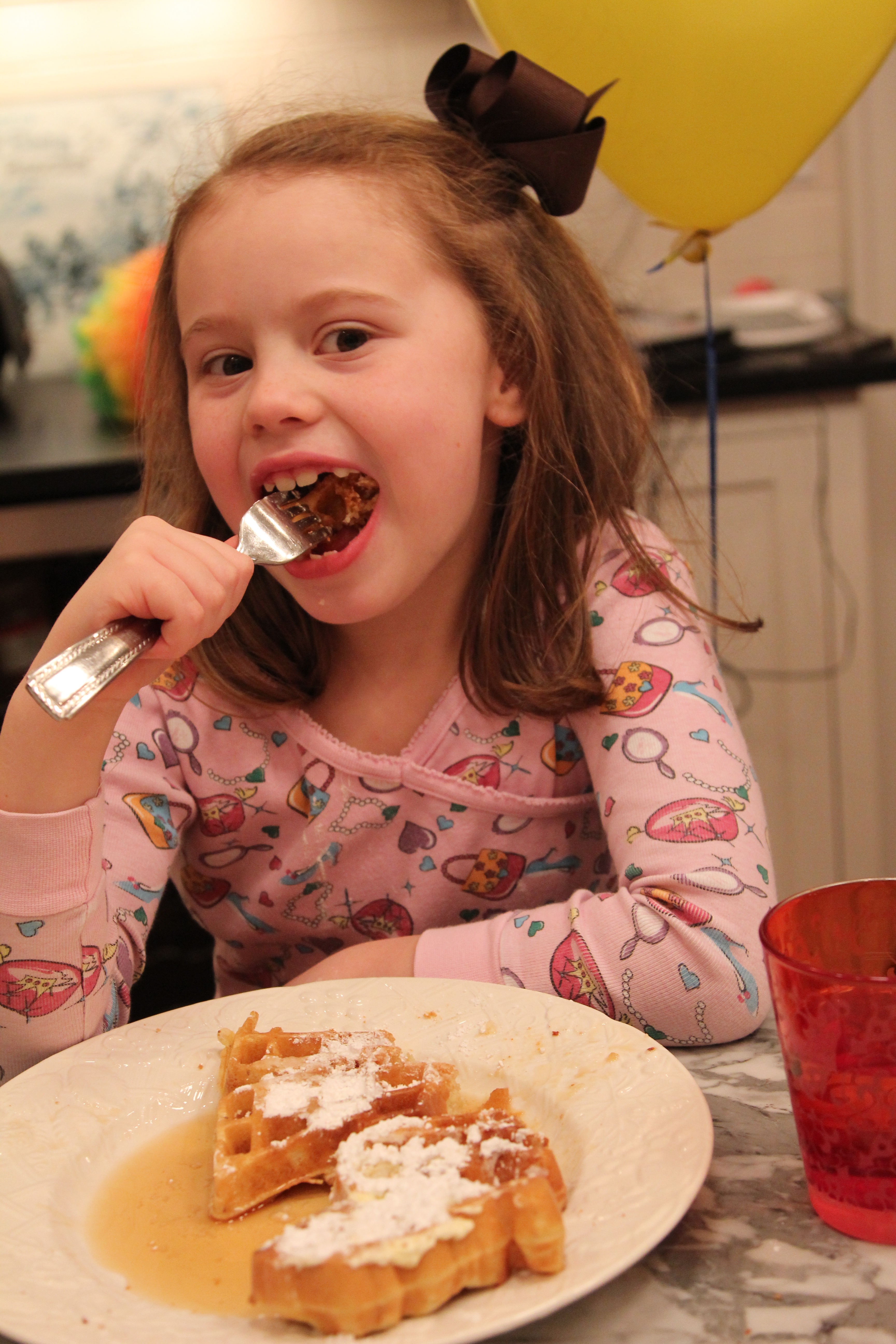 … last …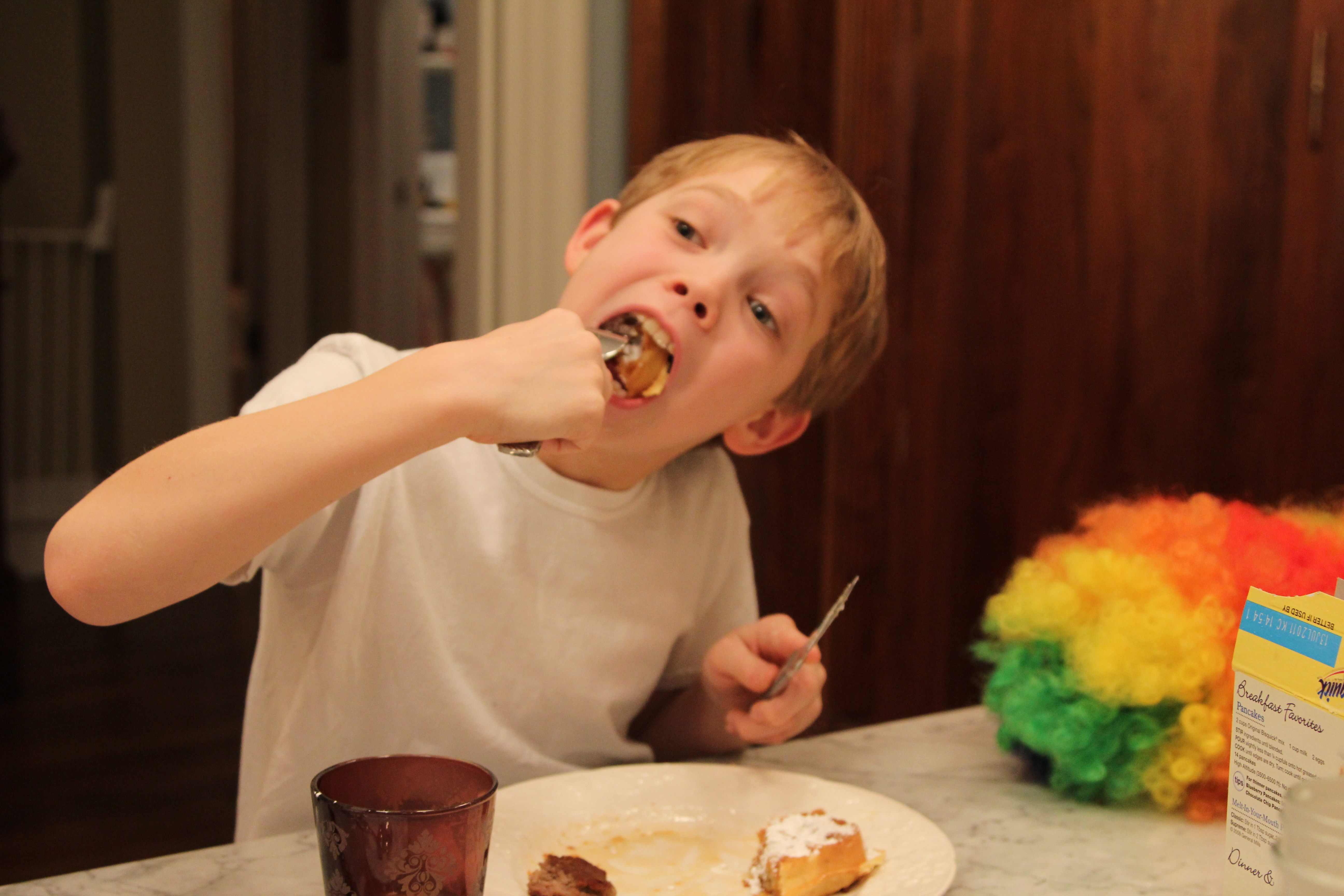 … bite …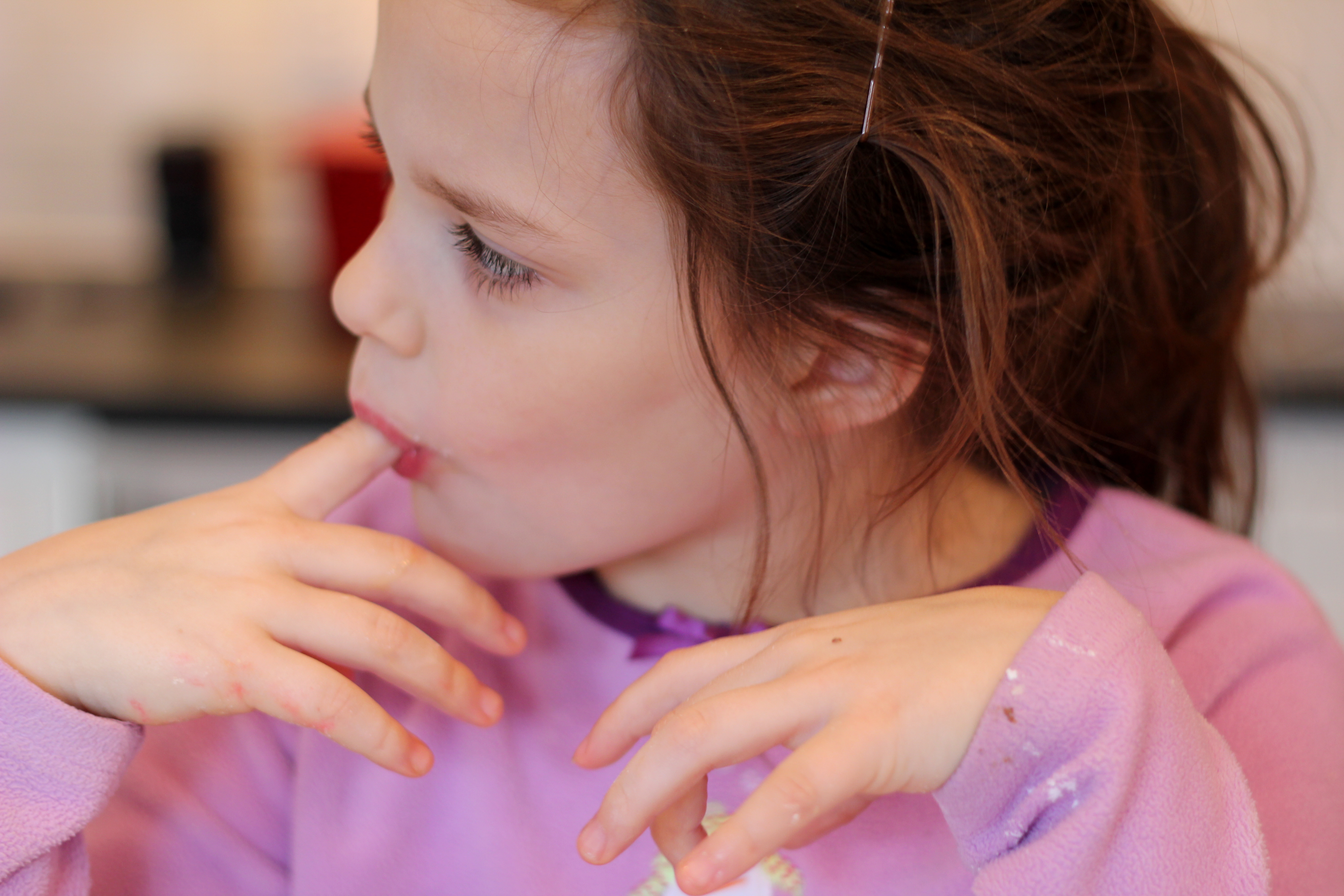 … until there was nothing left to do but lick our fingers clean.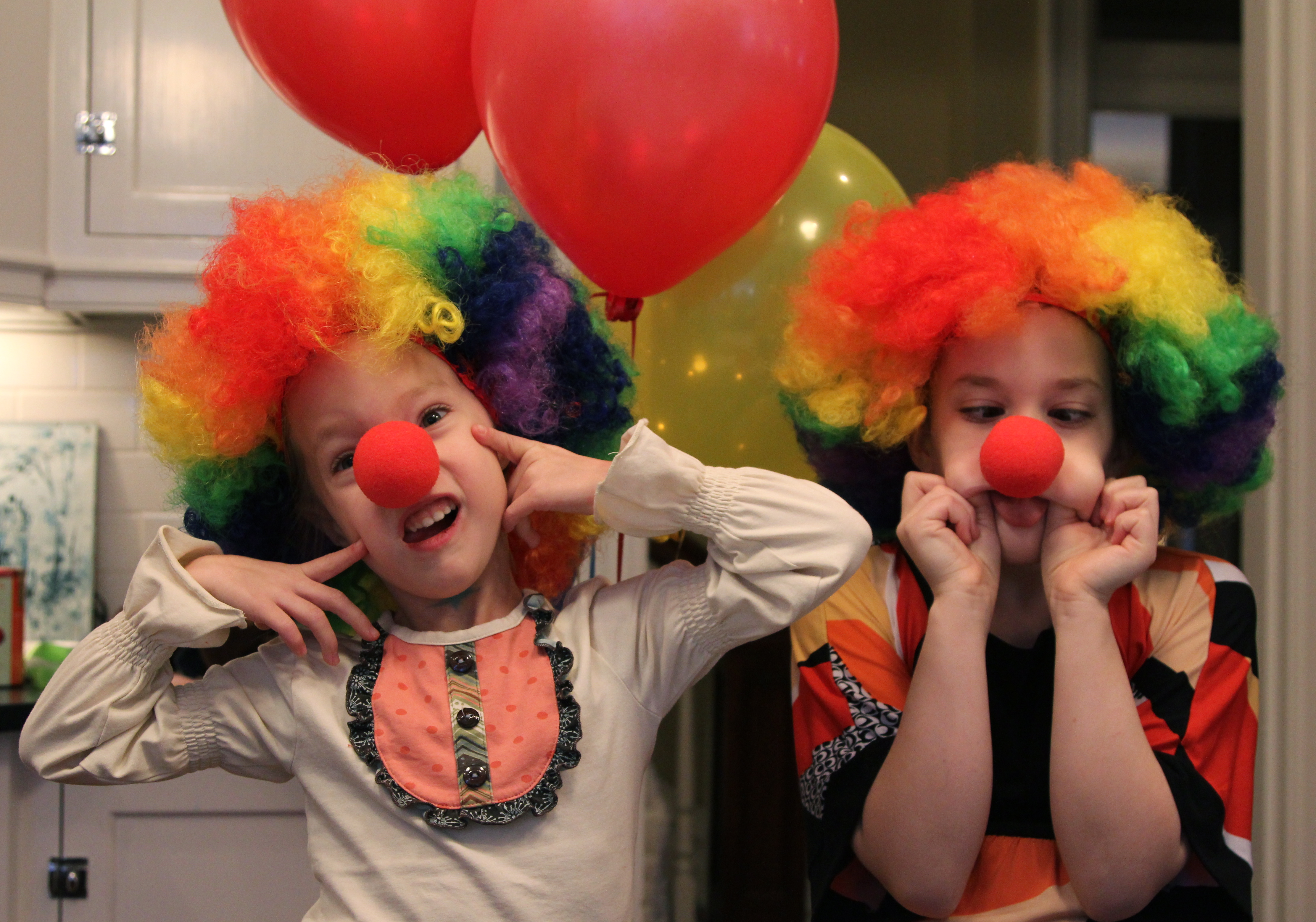 Needless to say, a fun time was had by all.
Next post, Circus Weekend, Part 2, At the Circus! Stay Tuned.