Good-bye to Nelson
Yesterday, the Hyatt's had to say "good-bye" to Nelson, our velvety-soft, floppy-lipped, forlorn-looking, co-dependent, devoted companion.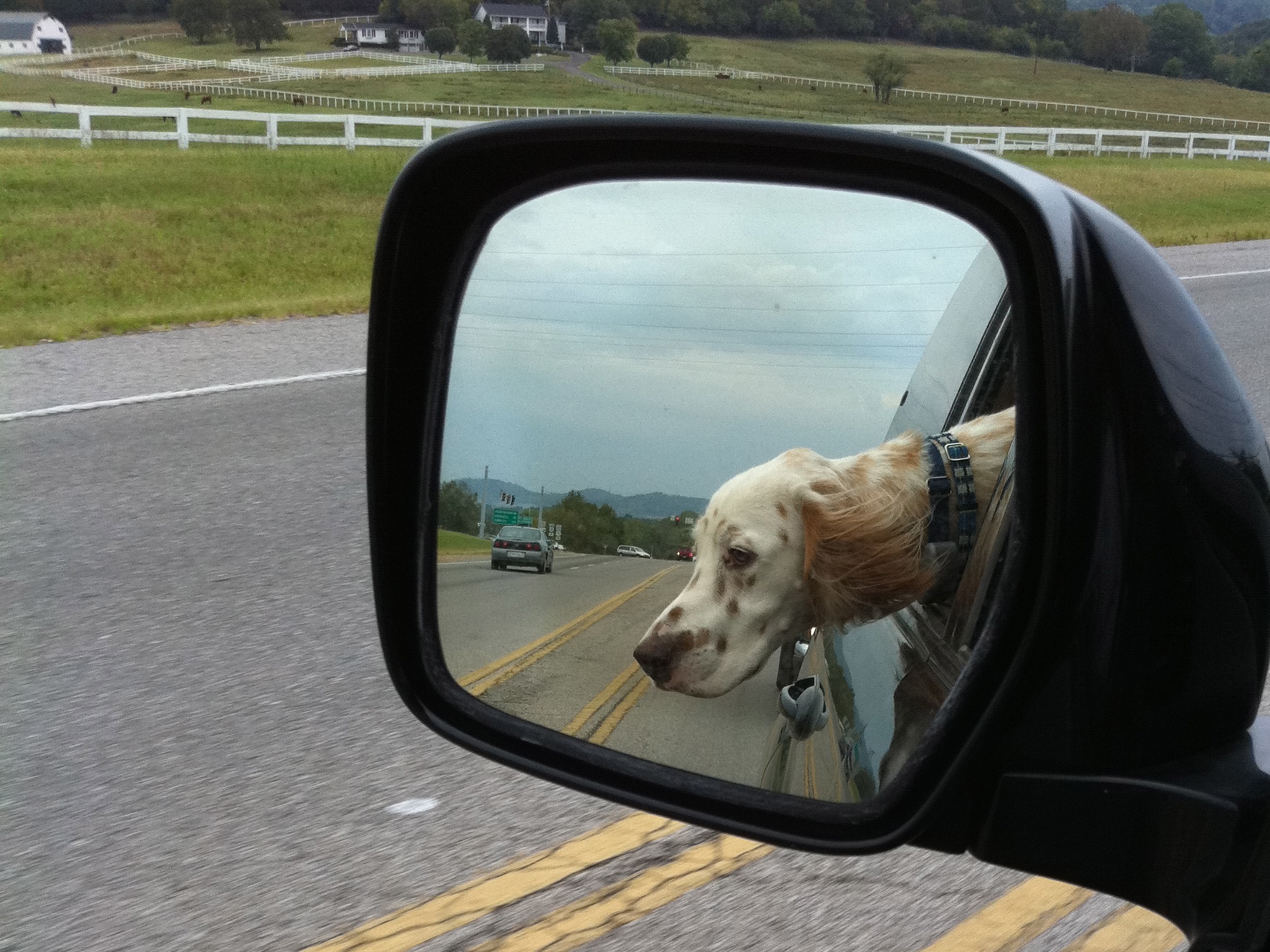 I'm still in shock. My eyes well up with tears at the mention of his name.
Four days ago, he got into some trash and did what English Setters are notorious for doing—he ate it. Quite a bit apparently. It was the second time he'd gotten deathly ill from eating trash.
I took him to the vet's on Tuesday evening—even missed our weekly campus gathering to do it—and the vet greeted us with, "Nelson, buddy. So you're back again, are you?" They loved Nelson at the vets. They loved Nelson at Paw Pals, the doggie daycare. They loved Nelson at the bank and at the dry-cleaners. Everybody loved Nelson.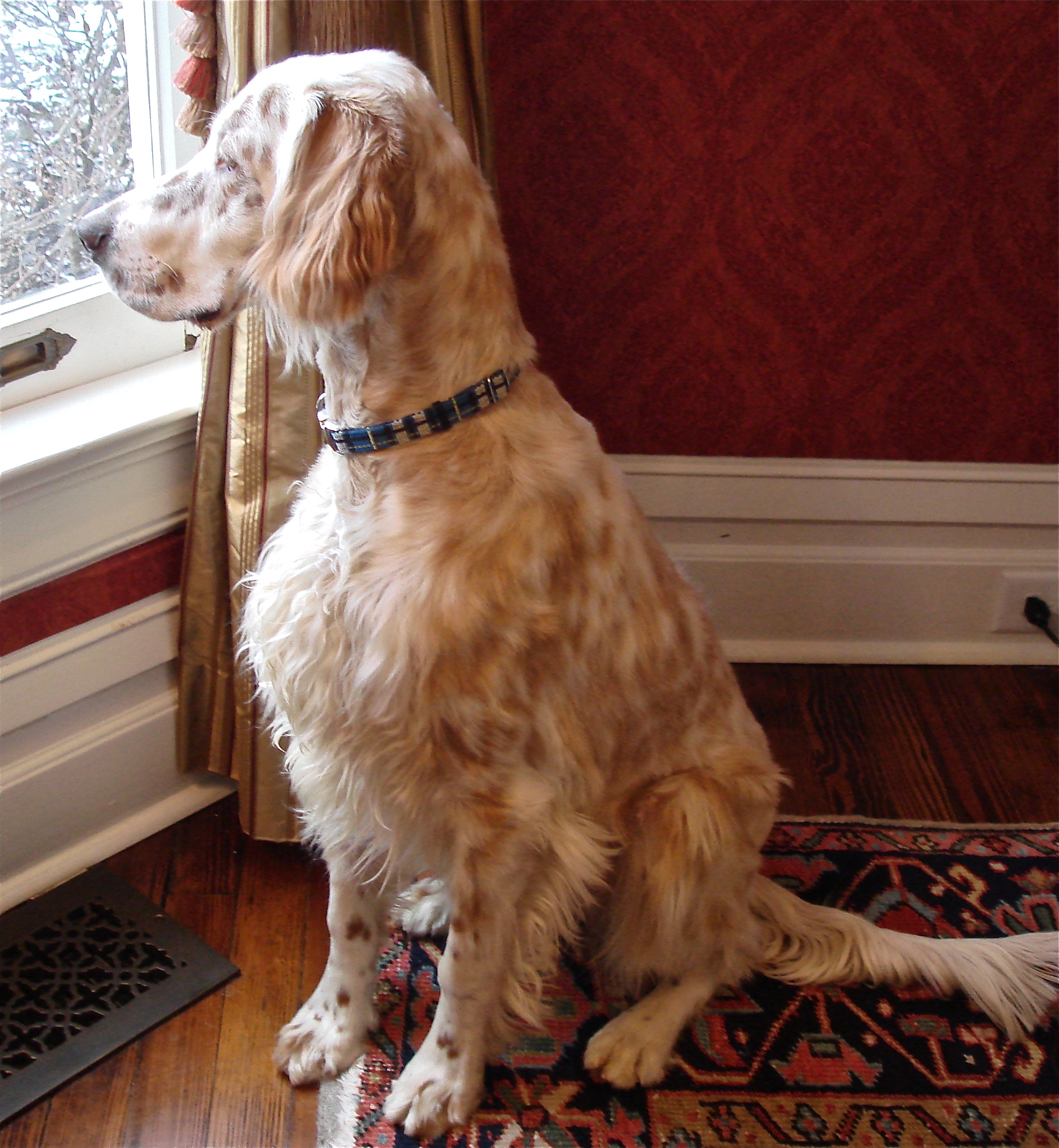 Tuesday evening, the doctor took x-rays, ran a few tests, gave me some meds and told me to go home and watch him through the night, and if he got worse to bring him back Wednesday morning. He did get worse. He was in pain and couldn't get comfortable. He moaned and whined and sometimes cried out very loudly.
I stayed up with him all night, making up a bed for myself on the couch in the den. At one point during the night, when he was particularly whiney and pitiful, I laid down on the floor next to him, curled up around his back, stroked his head and told him everything was going to be ok. I lay there for at least an hour.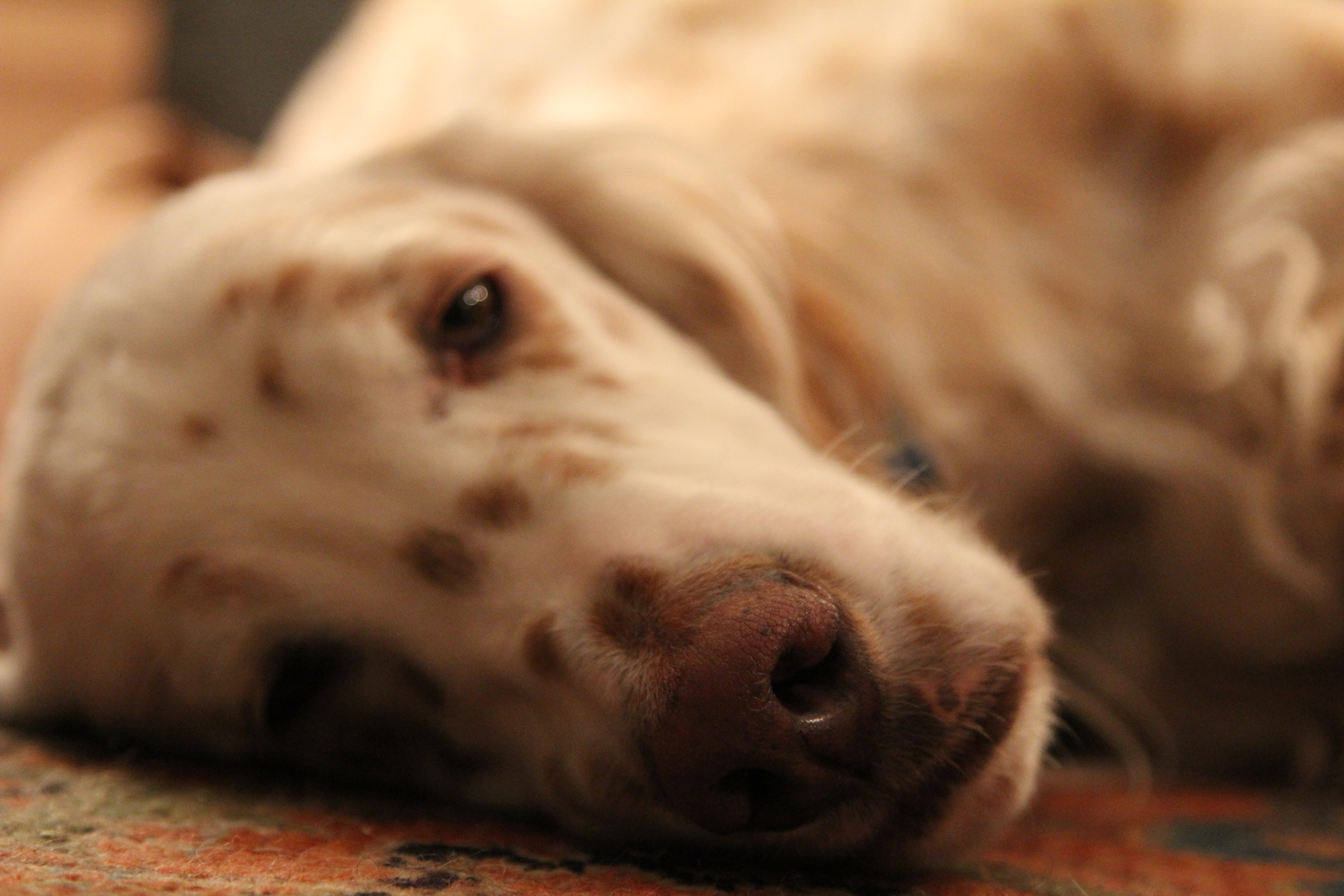 The next morning, Mike woke up bright and early. We had a flight to catch to San Antonio where he would be speaking on Thursday. He walked into the den and saw me dozing on the couch. Then his eyes caught a very uncomfortably positioned Nelson laying on the floor beside me. Mike crouched down on the hard wooden floor and began comforting Nelson—stroking his silky head, talking gently to him, praying for him and just quietly letting him know that his he wasn't alone.
Once 7:00 a.m. hit, Nelson obediently got up at my command and slowly walked to the car with me. He LOVED to ride in the car. He didn't have enough power to jump up into the seat, so I carefully picked him up, put him inside, shut the door and off we went.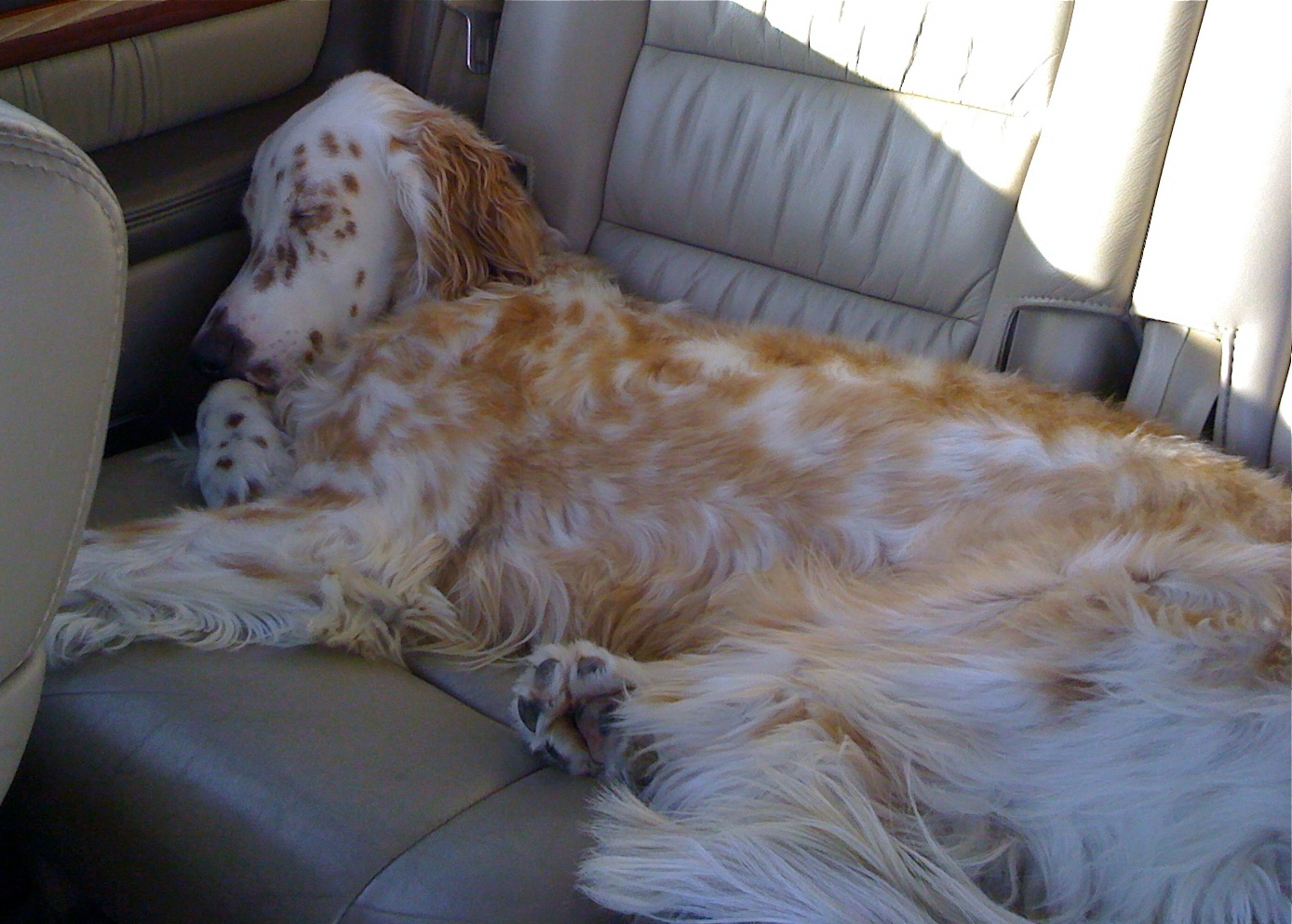 When I took Nelson up to the desk at the vet's office, I explained that he was not better at all. I'd like to leave him there and our daughter Marissa would pick him up after class that afternoon. Meanwhile they could do more examinations, more tests and try to figure out what was going on and what they could do for him. Mike and I left for Texas.
When Marissa called later that afternoon, they told her that they wanted to keep him overnight. He was still in a lot of pain and they wanted to observe him longer and perform a few more tests.
On Thursday, Mike and I drove to Oak Hills Church where Mike would be leading an all day seminar on Creating Your Personal Life Plan. The meeting began at 8:30. At 9:00 I got a text from Marissa telling me to call her right away. It was urgent. It was about Nelson.
I slipped out of the room and expected her to tell me that they had to do emergency surgery on him or something along that line. No. She told me that she had just gotten a call from the vet telling her that Nelson didn't make it through the night.
I was in complete shock. I thought for sure that we had caught this incident in time and that he would be fine. He might have to have his stomach pumped or something, but he would be fine. But no. Now he was gone and I couldn't even tell Mike, who was in the middle of speaking. I had to wait all day before I could tell him.
The veterinary staff were completely stunned. None of the tests and blood-work had shown anything so life-threatening. Everyone was baffled.
And shocked.
And sad.
The doctor asked if they could do some further tests to see if they could find out what really happened. I said yes. The two likely culprits seemed to be poison or an obstruction. After talking with the office today it seems as if Nelson had apparently eaten something sharp and it had perforated his intestines, causing a severe infection that overtook his already weakened body way too fast. Needless to say, we're heartbroken.
In lieu of more words, I'll let the pictures show what a special dog he was. We'll miss you, Nelson.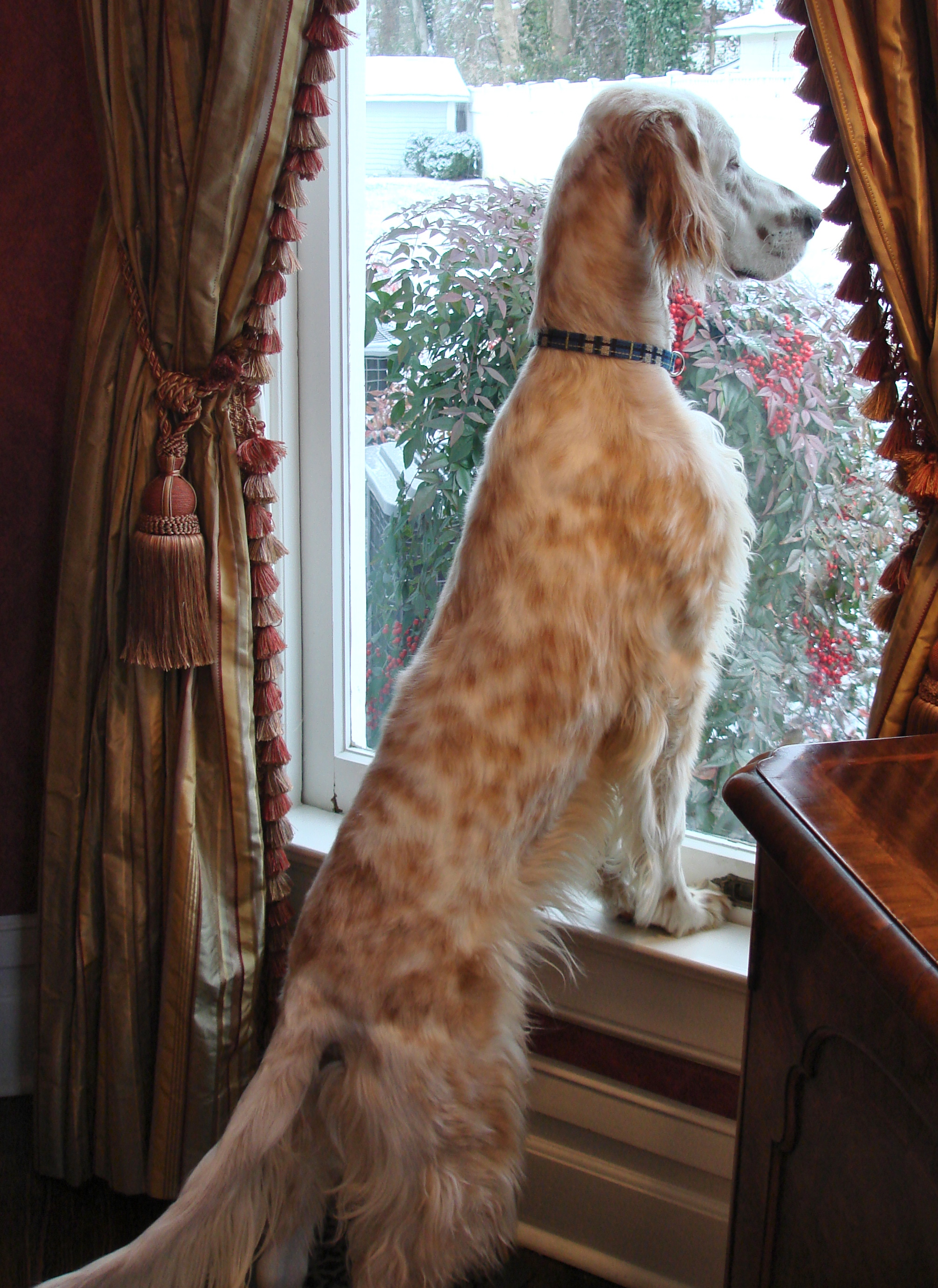 A very handsome boy!
THE BEST KID'S DOG!!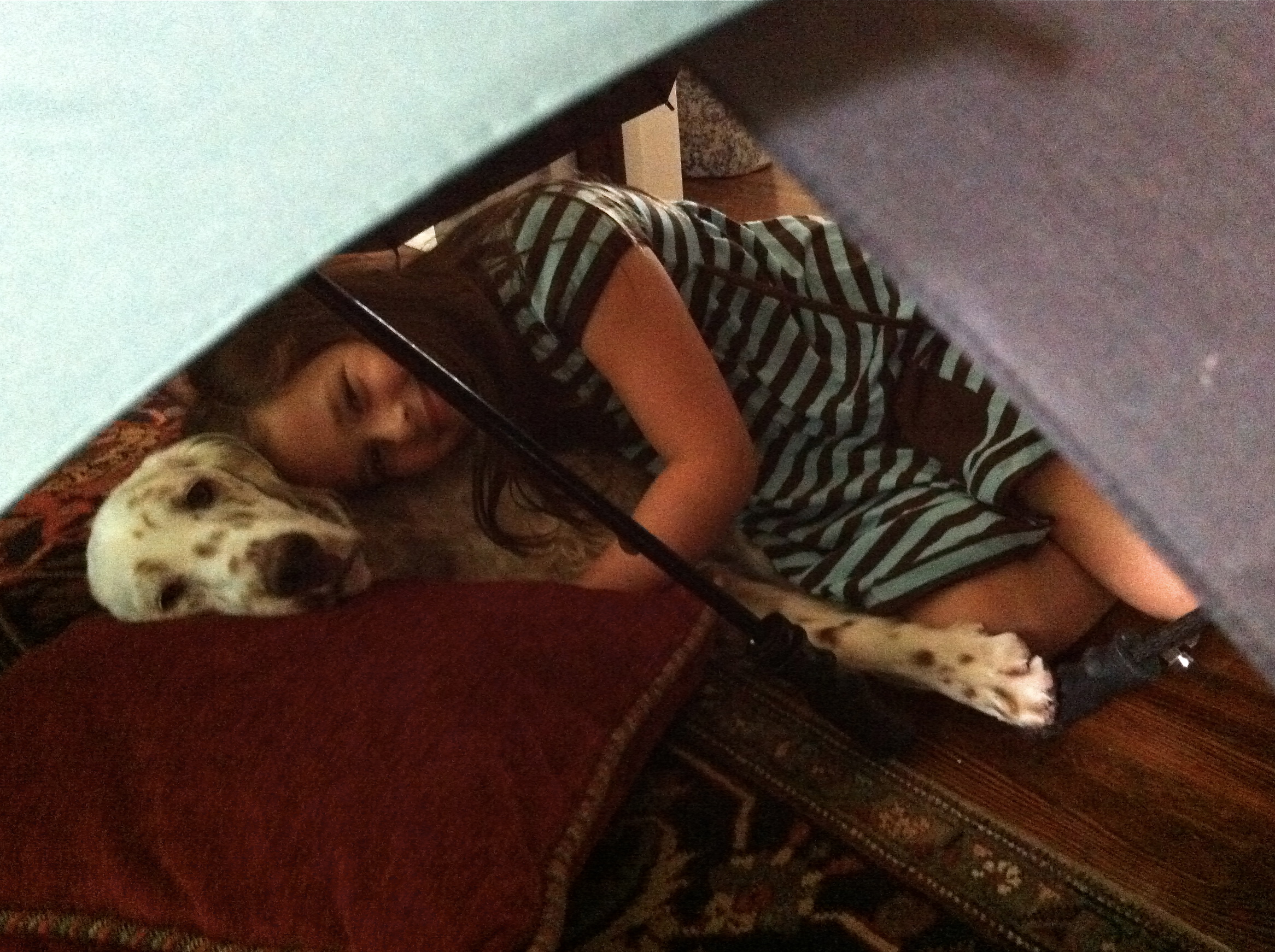 Under the umbrella fort with Ellie.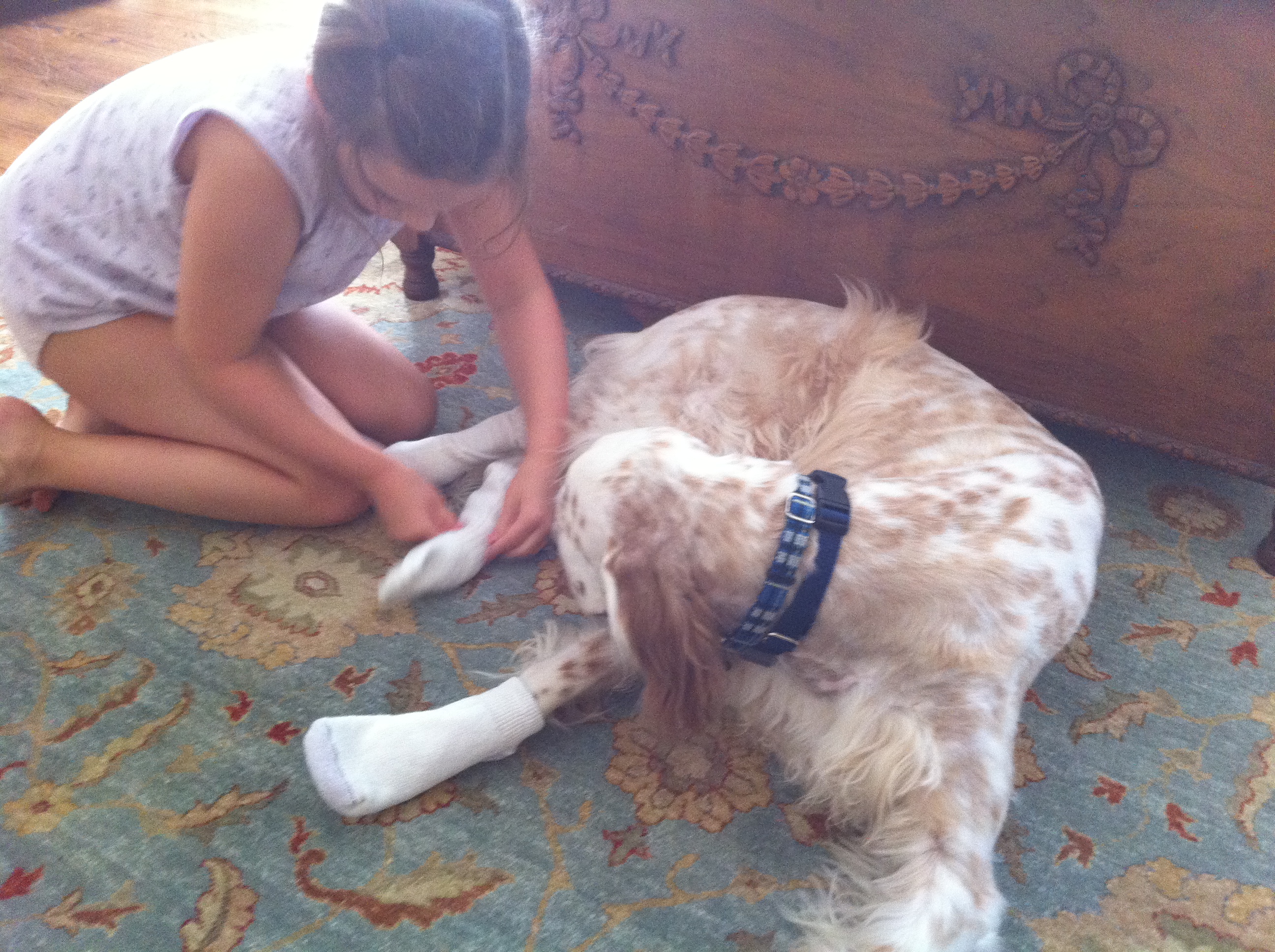 Dress up time.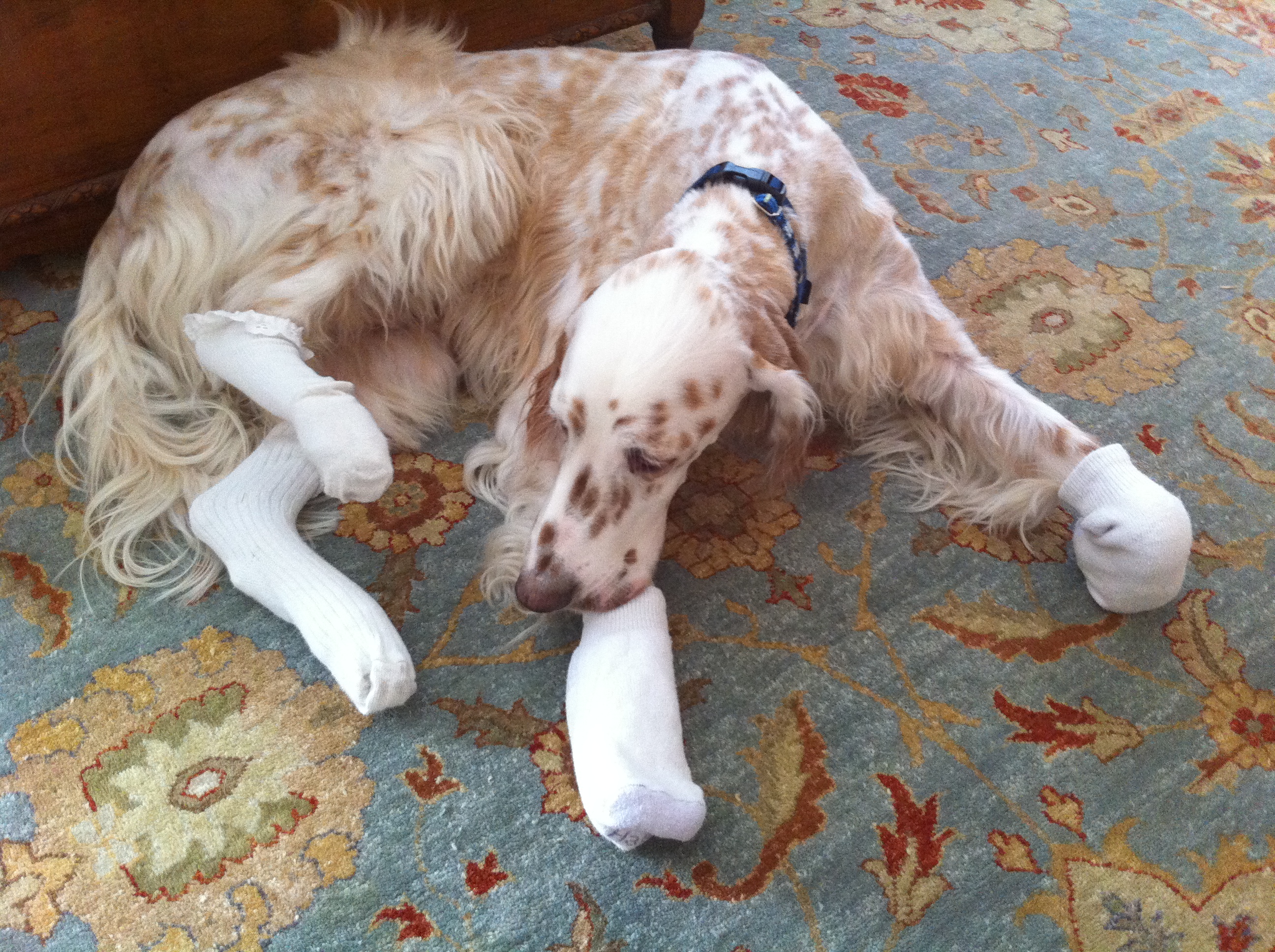 Every dog needs socks, right?
One must wear a bib when going to the doctor.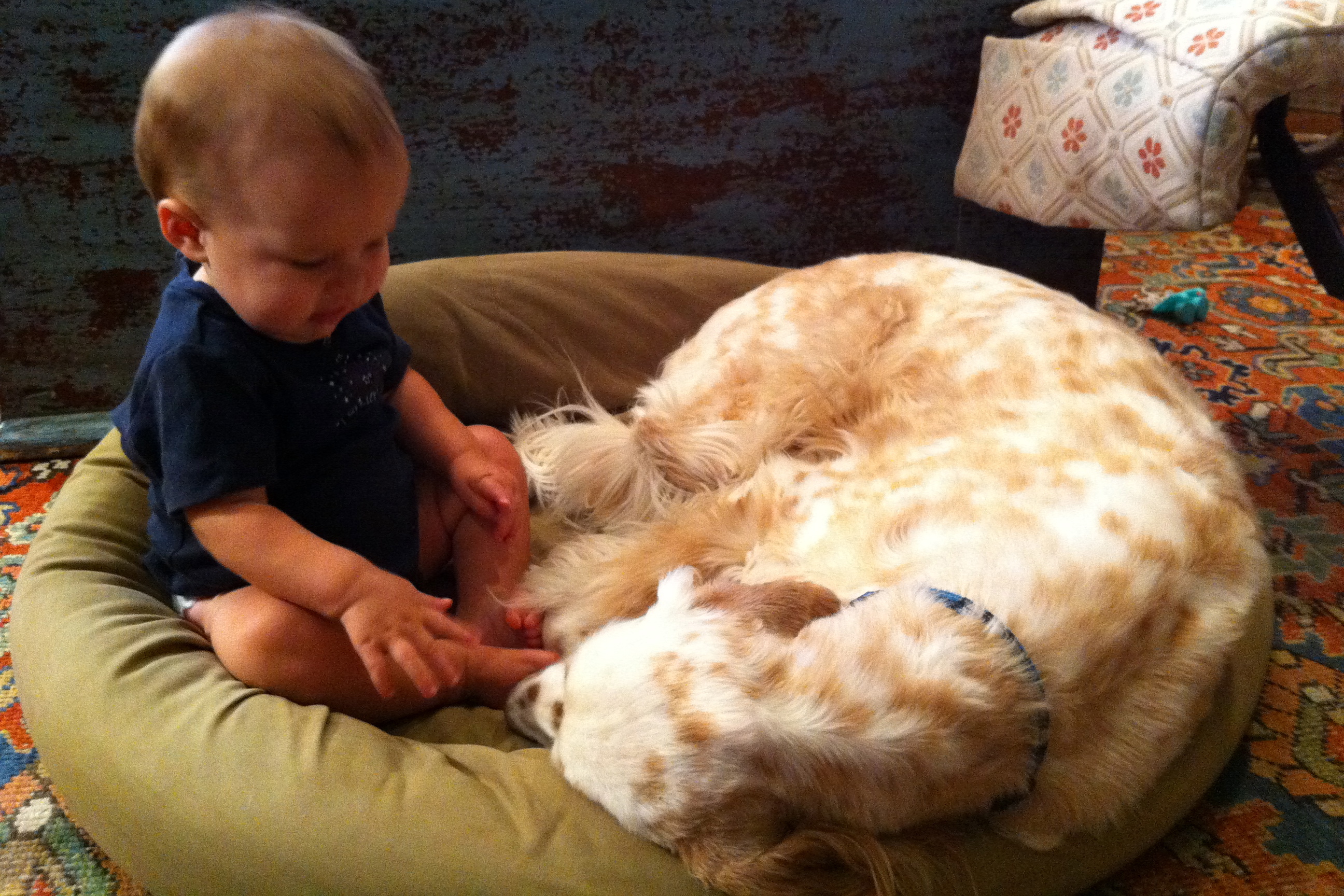 Budding buddies—Ben and Nelson.
Your buddy, Uncle Loren will surely miss you!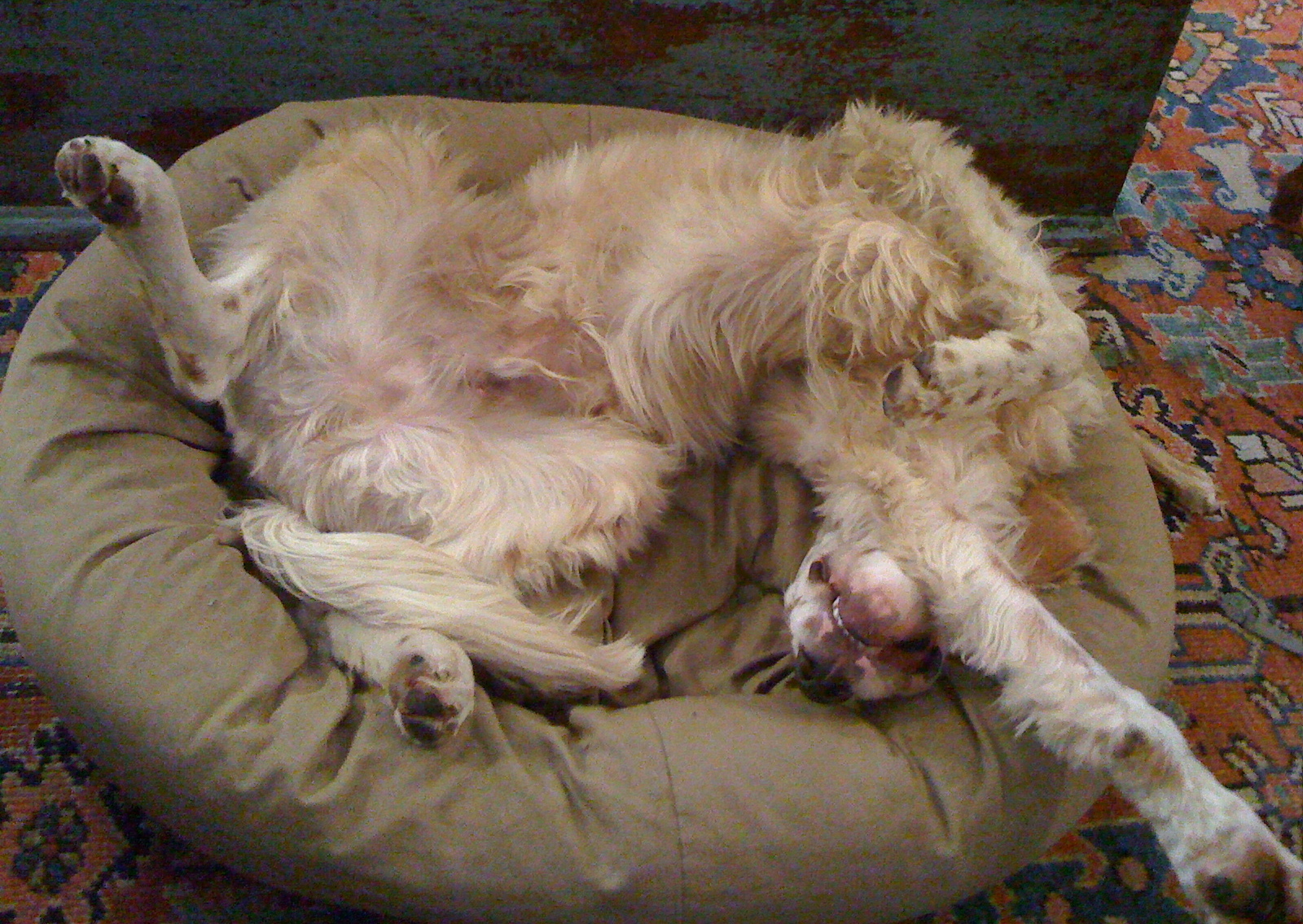 Silly sleeping poses.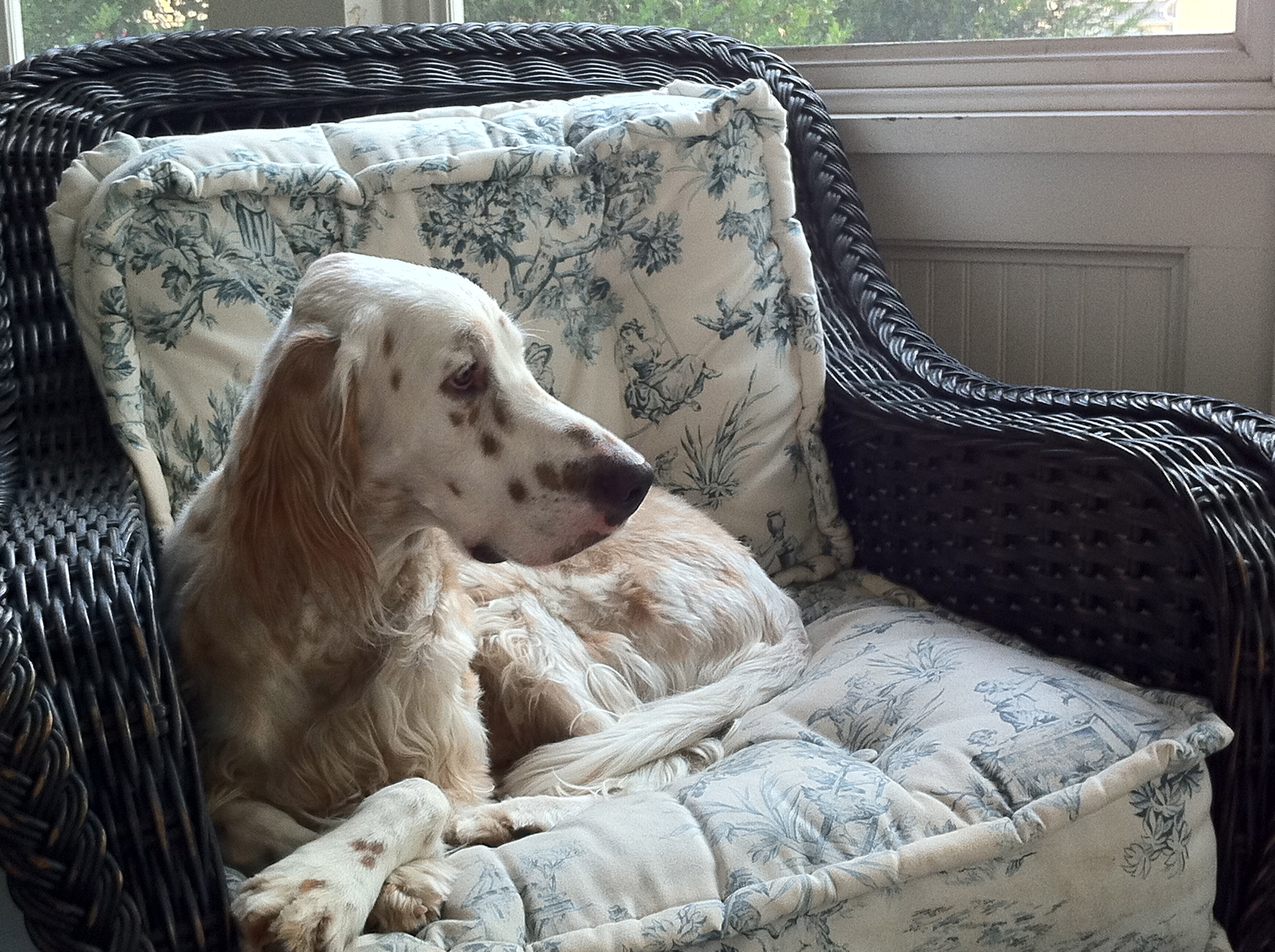 Summertime relaxing on the back porch. It's what you do in the South. Where's my Sweet Tea?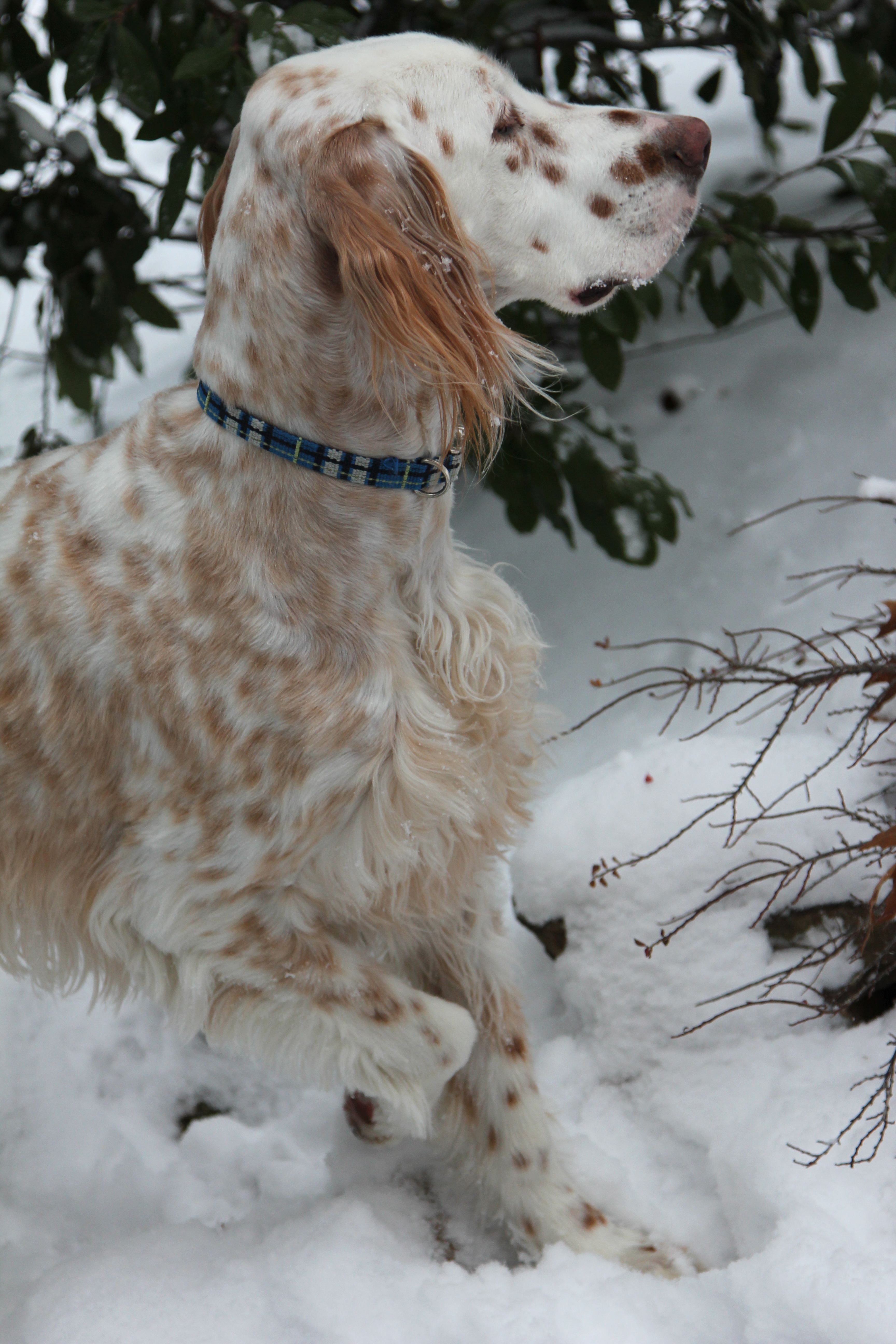 Stalking a bird—once a bird dog, always a bird dog.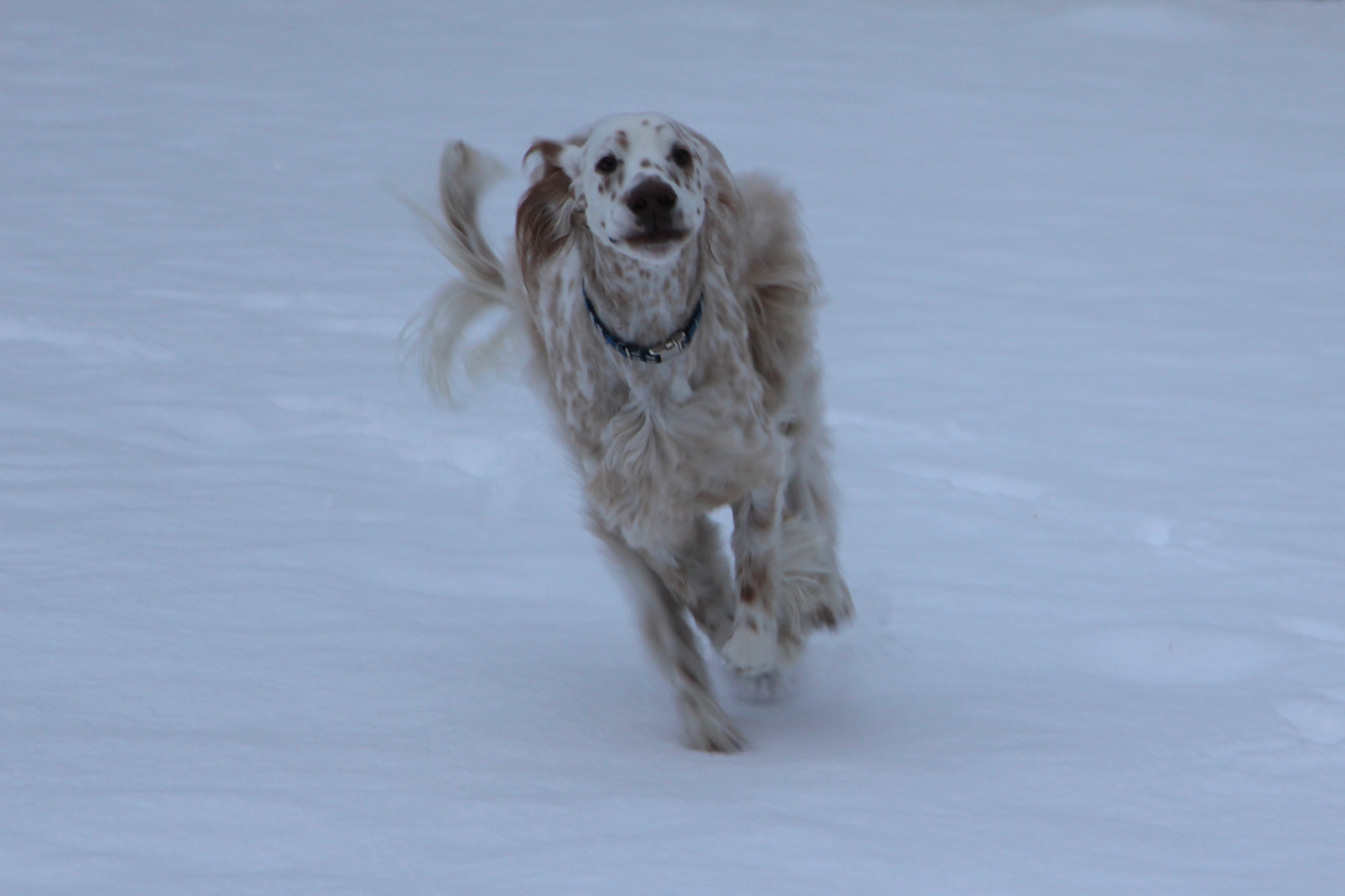 Frolicking in the snow!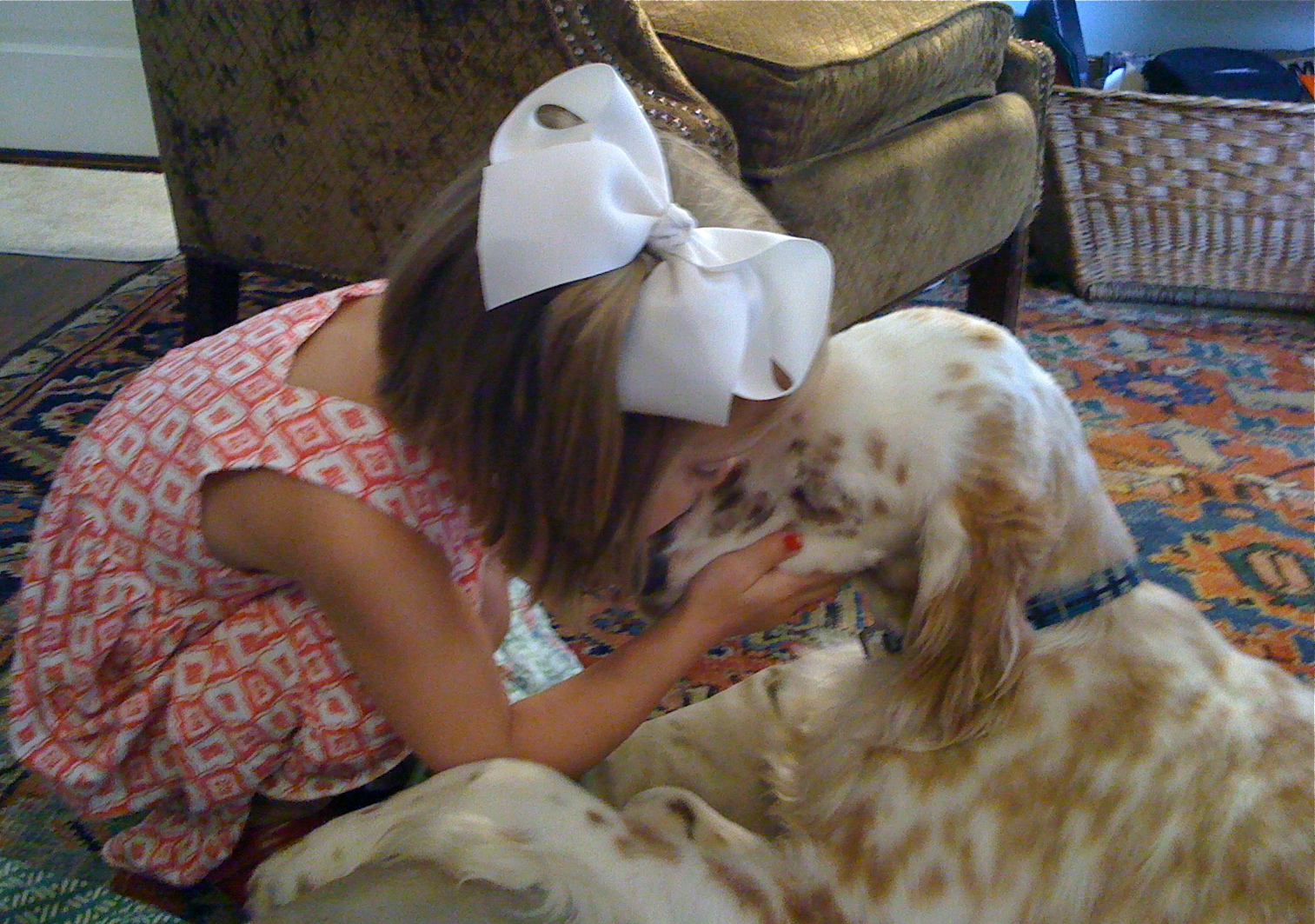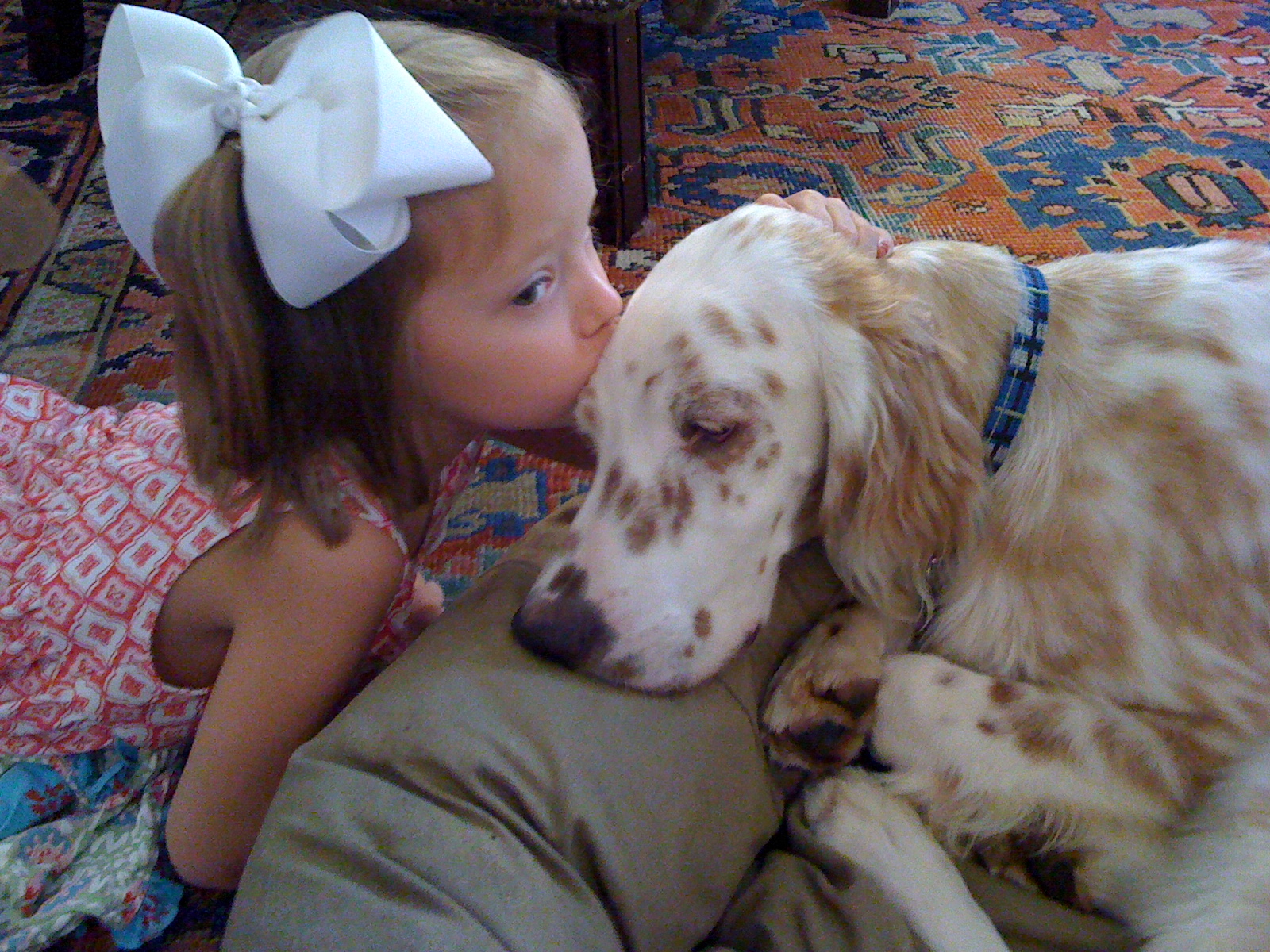 We'll always love you, Nelson!
And now this, from my friend David Teem's book And Thereby Hangs A Tale:
… It has been said that dogs have no souls. Maybe it does or doesn't matter. It's not an argument I care to make. But my question would be how could any creature love so purely without one? It is difficult to imagine a heaven without their kind.

I have often thought what it might be like when my own time comes, when my footfalls are heard at the gates of heaven. What might my welcome be? Will I be greeted with a blast of trumpets? Or the song of angels? Either one would be nice.

But I had another thought.

No, give me bustle. Give me the comic riot. Greet me with pant and clamor. Greet me with the wild exultant joy of dog love: perfect, complete, and above all true, love that seems at home wherever it is, but especially here. Give me three wet black noses pressing eager and impatiently through the gates. Give me the old music, the whine and the howl, the high lonesome cry of jubilee. Sweetness and homecoming overflowing all our cups, as if I am given complete absolution for my crime against them, a full and undoubted pardon. Truth is, I don't think they held anything against me at all. They never could. And thereby hangs a tale.