5 Steps for Harnessing the Power of Music
I was at a seminar this past weekend where music was used to enhance the different exercises we participated in.
Upbeat, dance music was played while we all entered the room. This got us excited about being there and put us in a real state of expectation about what we were going to learn.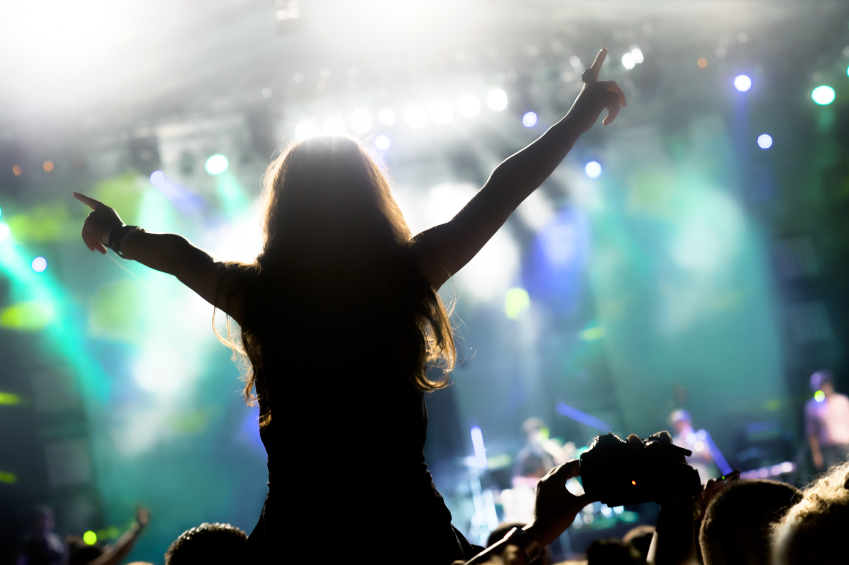 Beautiful, epic, instrumental soundtracks were used as we reflected and wrote thoughts pertaining to our life and our future. Uplifting and positive songs put us in a state of gratitude and plenitude.
I've always known it and so have you. Music is power. It influences us all the time. Religious music lifts our hearts to worship. "Emo" music leaves us feeling melancholy and often depressed. Workout music makes us MOVE. Lullabies lull us to sleep.
Music is power.
So, what if we harnessed that power and intentionally used music to prepare us for the challenges and opportunities that we face every day?
You can do just that. You can use music to manage your emotional state just by following these five steps:
1. Determine the emotional state that you need. What are you going to do?
Do you want to go for a run? Study for an exam? Have a dinner party? Unwind from a long day? Hang out with friends? Spend some "special" time with your spouse?
After coming home from the seminar, I realized that I'd love to have a playlist that I could play while I was getting ready for my day. In the kitchen fixing breakfast. In the bathroom getting dressed. What would put me in a strong, positive, state of expectation? That's what I wanted.
2. Determine where you where you want to "go." How do you want to feel?
Do you want to feel worshipful? Full of energy? Reflective? Creative? Nostalgic? Romantic?
I have one playlist that I call "Porch Music." It's the music I want to play while sipping wine with my friends on the back porch on a warm summer's evening. I want us to be relaxed and feel free to talk and laugh together.
As I considered songs for my It's-Going-to-Be-an-Outstanding-Day playlist, I had a very specific goal in mind. I knew exactly where I wanted to "go." I wanted to be energetic, positive and inspired.
3. Build a play list that can take you to the "place" you want to go. 
Start a collection of playlists for lots of different situations. Some may have lyrics, some may only have instrumental pieces.  Your personal music library and iTunes are all you need.
This is the funnest part for me. (Yes, the "funnest.") If I'm not careful I can spend hours and hours looking for just the right songs for a particular playlist. I LOVE this!
For example, when I'm going to study or write I have a playlist that I call Gail's-Background-Music. It consists of songs from my favorite soundtracks. Bobby Jones: Stroke of Genius; The Horse Whisperer, Little Women, Searching for Bobby Fischer; Braveheart, and Seabiscuit, to name a few.
As I thought about my It's-Going-to-Be-an-Outstanding-Day list, I knew that I'd be including some dance music, some rock, and for sure a little reggae. Some of my favorite rockin' Christian songs would be on that list. And a few fun, upbeat country songs would find spots there as well. I wanted to recall times in the past where I felt particularly strong and hopeful about the future, so I'd have a few oldies sprinkled throughout.
Bottom line: I looked for songs that made me feel good about life, about living it to the fullest. Today. I wanted to feel strong and confident—my best self—where I could be in a state to grow and to give.
4. Tweak and edit as you need to. This will be an ongoing process.
When you play this list a few times you'll realize some of the songs just don't fit in. Delete them. You'll think of ones you forgot. And you'll hear ones you must add. Keep tweaking.
5. Start listening. Get into your zone.
Listen in your kitchen. Listen in your bathroom. Listen on your back porch. Listen at your desk. Listen in your car. Listen on your run or in the gym. Most of all, have fun.
You get the idea.
Imagine how powerful this can be! Listen and let the magic of music work for you. It's a tool that you can keep right in your personal "tool box." Harness it's power to manage your emotional state. Get inspired and energized. What's possible when your best self shows up?
Question: What are some playlists you'd like to create? Think of ones you don't currently have.
Here's a sampling of my It's-Going-to-Be-an-Outstanding-Day playlist
Good Morning by Mandisa (feat. TobyMac)
This is Your Life by Switchfoot
Dare You to Move by Switchfoot
Great Adventure by Steven Curtis Chapman
Live Out Loud by Steven Curtis Chapman
Dive by Steven Curtis Chapman
Stomp by Kirk Franklin
Who Wouldn't Want to Be Me by Keith Urban
Let's Get Loud by Jennifer Lopez
Danger Zone by Kenny Loggins
Free Ride by Edger Winter
Good Life by One Republic
Beautiful Life by Ace of Base
It's My Life by Bon Jovi